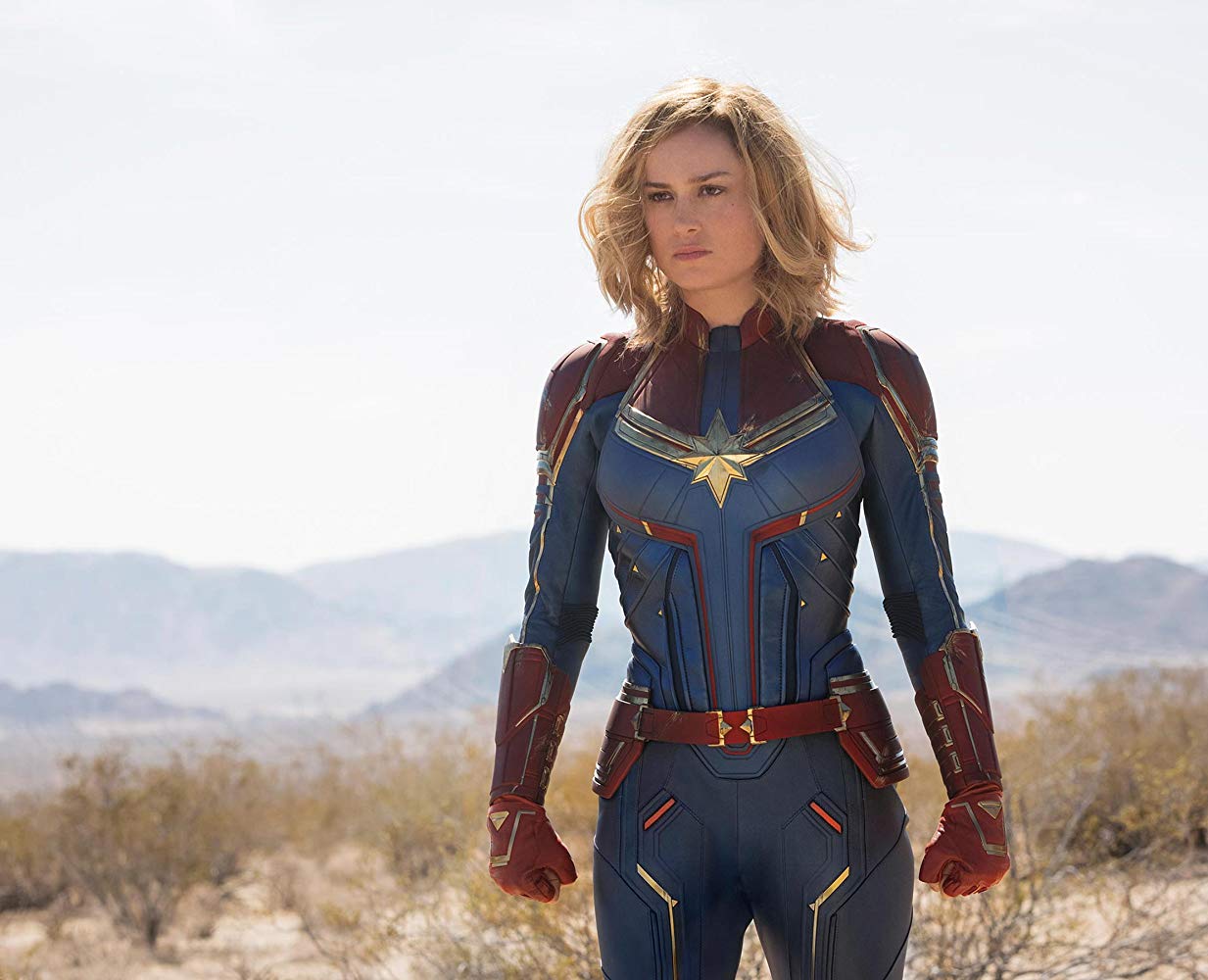 Photo: © Marvel
The first trailer for Marvel's upcoming Captain Marvel dropped this morning. Okay, we were skeptical but with its hints of classic 80s sci-fi and adventure films (hey, Top Gun and Last Starfighter) Captain Marvel is starting to get us excited.
Carol Danvers (Brie Larson) falls to earth already a renegade soldier like she's half Terminator, half Starman and the intriguing imagery keeps coming from there. A young Nick Fury (Samuel L. Jackson) shows up and he's…well he's…almost chipper. And there's a "fly girl" sighting with Maria "Photon" Rambeau (Lashana Lynch) who's sure to be the mother of our beloved Monica aka Photon aka Captain Marvel. We're actually rubbing our hands together. Then there's SKRULLS!
The great thing is, we've rarely had this kind of film led by a woman, so if Brie Larson plans on becoming the next Sigourney Weaver…well, girl, take that challenge and rock it. We're out here applauding already.
—
Oh and hey, Agent Coulson (Clark Gregg)…
From Marvel:
Set in the 1990s, Marvel Studios' "Captain Marvel" is an all-new adventure from a previously unseen period in the history of the Marvel Cinematic Universe that follows the journey of Carol Danvers as she becomes one of the universe's most powerful heroes. While a galactic war between two alien races reaches Earth, Danvers finds herself and a small cadre of allies at the center of the maelstrom.
Tags:
Avengers
,
Brie Larson
,
Captain Marvel
,
Clark Gregg
,
Lashana Lynch
,
MARVEL
,
Samuel L. Jackson