Tegan and Sara Announce 'The Con X: Covers' Album Featuring Covers From All Your Favorite Artists
Net album proceeds will go to the Tegan and Sara Foundation!
By Alex Bear | September 13, 2017 at 8:00 PM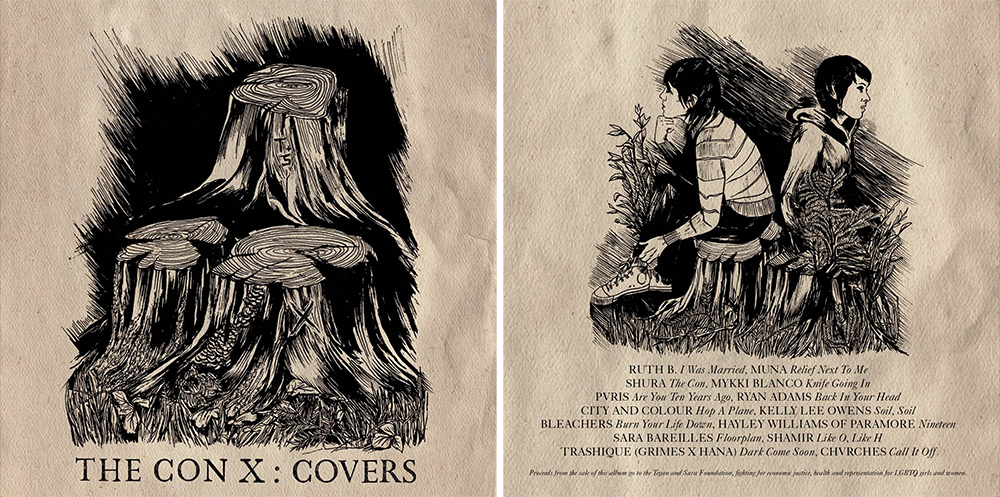 Are you ready for the most awesome news? To celebrate the 10th anniversary of their album The Con, Tegan and Sara are releasing The Con X: Covers featuring covers from, oh, only about every single one of your favorite artists EVER. You'll find renditions of classic T&S tunes by Hayley Williams, PVRIS, CHVRCHES, Bleachers… we could go on but we'll let the tracklisting below speak for itself while we process our thoughts with this singular GIF: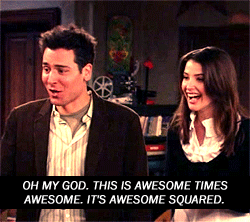 The Con X: Covers drops on October 20th, and pre-orders will begin on September 19th—if you pre-order the digital album, you'll get even more bonus tracks! And you wanna know what's even more awesome? (Yes, we're going for the world record of the most times "awesome" has ever been used) Warner Bros will be donating the net album proceeds to the Tegan and Sara Foundation, which raises money for self-identified women and girls in the LGBTQ community. A portion of the proceeds from Tegan and Sara's upcoming The Con X: Tour will also benefit the foundation. See? AWESOME.
Check out the tracklisting for The Con X: Covers below, along with the dates to Tegan & Sara's upcoming The Con: X Tour, which you can get your tickets to here—what are you waiting for?!
The Con X: Covers – Track Listing
1. Ruth B. – I Was Married
2. MUNA – Relief Next to Me
3. Shura – The Con
4. Mykki Blanco – Knife Going In
5. PVRIS – Are You Ten Years Ago
6. Ryan Adams – Back in Your Head
7. City and Colour – Hop a Plane
8. Kelly Lee Owens – Soil, Soil
9. Bleachers – Burn Your Life Down
10. Hayley Williams of Paramore – Nineteen
11. Sara Bareilles – Floorplan
12. Shamir – Like O, Like H
13. Trashique (GRIMES X HANA) – Dark Come Soon
14. CHVRCHES – Call it Off
Digital Bonus Tracks
15. Cyndi Lauper – Back in Your Head (Bonus Track)
16. Bleached – One Second (Bonus Track)
17. Vivek Shraya – I Take All the Blame (Bonus Track)
18. Tegan and Sara – Miami Still (Bonus Track Demo)
TEGAN AND SARA – THE CON: X TOUR:
10/20 – San Diego, CA – Balboa Theatre
10/21 – Las Vegas, CA  – Palms Casino Resort – The Pearl Concert Theater
10/23 – Los Angeles, CA – The Theatre at Ace Hotel
10/24 – Los Angeles, CA – The Theatre at Ace Hotel
10/25 – San Francisco, CA  – The Masonic
10/26 – Portland, OR – Revolution Hall
10/27 – Seattle, WA  – Moore Theatre
10/28 – Vancouver, BC  – Queen Elizabeth Theatre
10/30 – Calgary, AB  – Southern Alberta Jubilee Auditorium
10/31 – Edmonton, AB – Northern Alberta Jubilee Auditorium
11/2 – Winnipeg, MB – Pantages Playhouse Theatre
11/3 – Minneapolis, MN – State Theatre
11/4 – Chicago, IL – Oriental Theatre
11/5 – Detroit, MI – Masonic Temple – The Cathedral Theatre
11/6 – Toronto, ON – Massey Hall
11/8 – Brooklyn, NY – Kings Theatre
11/9 – Boston, MA – Orpheum Theatre
11/10 – Upper Darby, PA – Tower Theatre
11/11 – Washington, DC – The Anthem
11/13 – Atlanta, GA – Tabernacle
11/15 – Austin, TX – Paramount
11/16 – Austin, TX – Paramount