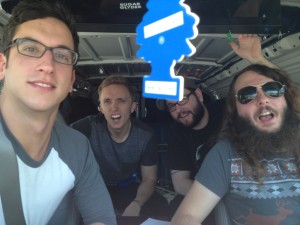 Charlotte, NC's Sugar Glyder have a big 2013 ahead of them. Working with producer Steve Haigler (The Pixies, Brand New, As Tall As Lions), the band just released their new album The Eyes: They See earlier this month through Warner affiliate ORG Music. Now, they're out on the road with Gabriel The Marine for a brief southern US tour, and they'll be keeping you updated on their adventures right here on idobi. Check out the first tour blog from the band below!
Hello lovers!
We're pumped and excited to be kicking off this short little run of dates with Gabriel the Marine.
As many of you know we released our debut full length album 'The Eyes:They See' on March 5th. This will be our first tour to directly support our newest creation.
Leaving Charlotte now and on our way to do an I store acoustic performance at Earshot Records in Greenville, SC. Then we'll be off to Spartanburg, SC for the full on Rock show. We haven't made contact with Gabriel the Marine yet but we'll let you know what we think. Hopefully they'll be our new best Friends.
On a more serious note, we've learned that Robby is going to have to have surgery to remove a small cyst on his kidney. As a result he will miss a majority of this tour with us. He will be playing with us in Spartanburg and the following night in Columbia, SC. His surgery is on April 1st unless he's playing the worst April fools joke ever. Please send your positive vibes his way. Though it will be sad to not have him along for the ride the show must go on as they say. We'll just rock extra hard in his honor.
Please stay in touch with us here through Idobi as we'll be posting tons of videos pics and updates.
We love all of you so much
Eternal thanks to you for giving us the greatest dayjob on the planet.
Much Love in Music
Your Boys
SG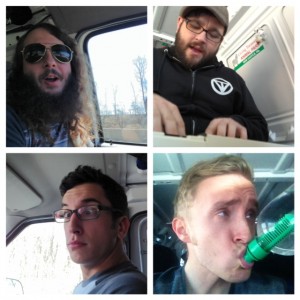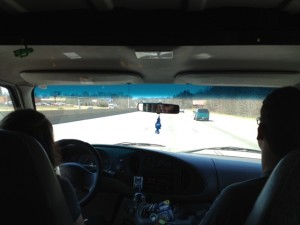 Tags:
Sugar Glyder