Stuart Cable, the drummer and founder member of the rock band Stereophonics, has been found dead after a marathon drinking session at his home in south Wales.
Cable, 40, split from the band he formed with two schoolfriends after a row with lead singer Kelly Jones in 2003 but he never gave up his rock 'n' roll lifestyle. In his autobiography, published in paperback last Saturday, he revealed how he had wrestled with the twin demons of alcohol and drugs throughout his music career.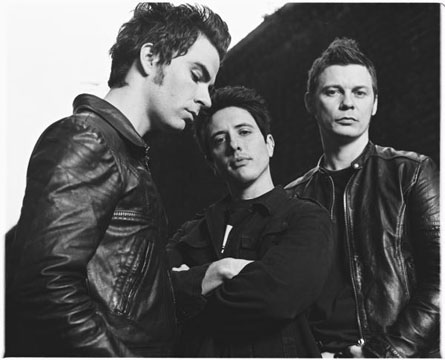 If a post mortem confirms claims by friends that he died in his sleep having choked on his own vomit he will have followed a rock 'n' roll tradition laid down by previous wild men of rock including John Bonham, drummer with Led Zepplin, and Keith Moon of The Who.
The tousle-haired musician who recently celebrated his 40th birthday had enjoyed a successful career as a radio presenter following his departure from the Stereophonics. He had also formed his own band Killing For Company which recently supported The Who and was due to perform at Donington Park this coming weekend.
An ambulance was called to the star's home in Aberdare at 5.30am and he was prounounced dead at the scene. Police said that there were "no suspicious circumstances" surrounding his death.
Kelly Jones, lead singer with the band he founded with Mr Cable in 1992 that went on to have a series of hits including Have a Nice Day yesterday paid tribute to his friend. Mr Jones was in Aberdare for the funeral of his uncle when he heard the news.
He revealed that Mr Cable had been surprised at making it to 40. He said: "I sent him a text last week to say happy birthday and he replied: "I never thought I'd make it to 40."
"I texted him back and I said 'You will live to be 100 mate.'
"I'm in total shock. I was going to see Stuart today for a pint and wish him happy birthday as well."
Mr Jones said he and Mr Cable had patched up their differences after their acrimonious falling out. He added: "We have been speaking to each other for the past five years. When people break up in bands no-one really knows what it's all about but between me and Stuart all our disagreements were solved within one year."
At the time it was reported that they fell out because Mr Jones felt the drummer was more interested in pursuing his broadcasting career than making records.
Mr Cable revealed in his book Demons and Cocktails how drugs and alcohol turned him into a "coke-taking zombie" at the height of the band's success.
His 79 year old mother Mabel said he had recently shown signs of calming down. She said: "Stuart has travelled all over the world with the band and I have worried myself silly. He is now settled down and then this has happens. It has not sunk in yet."
He grew up in the pit village of Cwmbran with his fellow band members who called themselves the Stereophonics after Kelly Jones spotted the name on the front of Mr Cable's father's record player.
His former band was playing a triumphant "home coming" concert in front of 30,000 fans on Saturday night as Mr Cable presented his two-hour radio show on BBC Wales. He is believed to have begun drinking after returning to his Tudor style detached home.
A friend said: "We've been told that he choked on his own vomit and that is what killed him. It is tragic but Stuart was a real party animal and loved the rock'n'roll lifestyle. It was how he would have wanted to go."
Terry Davies, 55, a near neighbour, said Mr Cable had had his house sound-proofed so his drumming and regular late night parties would not disturb anyone.
He said: "Stuart would always stop and have a chat if he saw you in the street. He used to play with his son on the lawn and he was a very caring father. When we had the heavy snow, he was out helping people push their cars. His personality would fill the room.
"He had his house sound-proofed. He was very considerate despite being a real rock'n'roller."
Cable had become a popular presenter with BBC Wales with his own shows and through guest appearances on comedy and sports programmes.
Steve Austins, Editor of Radio Wales said: "We are all profoundly shocked and saddened at the news of Stuart?s death. He was an extraordinary man.
"He was well loved by both colleagues and listeners and he will be deeply missed. Our heartfelt condolences go out to his family and friends at this difficult time."
An updated paperback version of his autobiography was launched on Saturday with an updated chapter on his life
A spokesman for publisher Blakes said: "He was full of laugh-out-loud stories and the unbelievable truth about the temptations of fame, turbulent lifestyle and mixing with celebrities like U2, Oasis and Tom Jones.
"His was the ultimate autobiography of fast-living and fame. Stuart will be badly missed."