State Champs release new acoustic song
Acoustic EP 'The Acoustic Things' is due out October 7th!
By Hannah Pierangelo | August 8, 2014 at 1:10 PM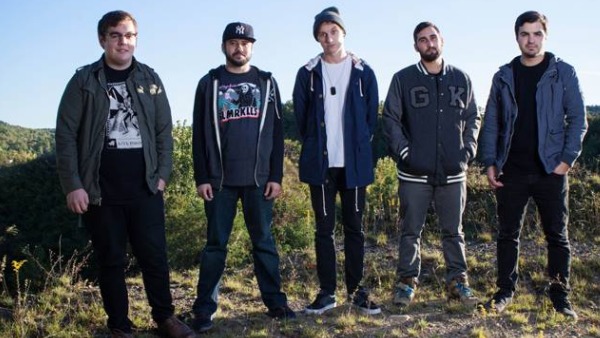 State Champs have released a brand new acoustic song from their upcoming EP,  The Acoustic Things. The song, titled "Leave You in the Dark," is a completely new song on the EP, which features both new acoustic tracks and previously released songs recorded acoustically.
Coming off the high that was their debut full length  The Finer Things,  State Champs are back with a new release, but they are switching up their sound and surprising fans with an entire EP dedicated to acoustic songs. Their first album featured no slow songs at all, so this change of pace is both welcome and unexpected. We've been looking forward to hearing some acoustic music from State Champs, and they certainly have delivered. Vocalist Derek Discanio proves that his vocals not only soar on fast paced, energy driven pop punk anthems, but also the softer, emotionally packed melodies of acoustic music. Hear the brand new song below, and don't forget to catch State Champs this fall as they co-headline the Pure Noise Tour!