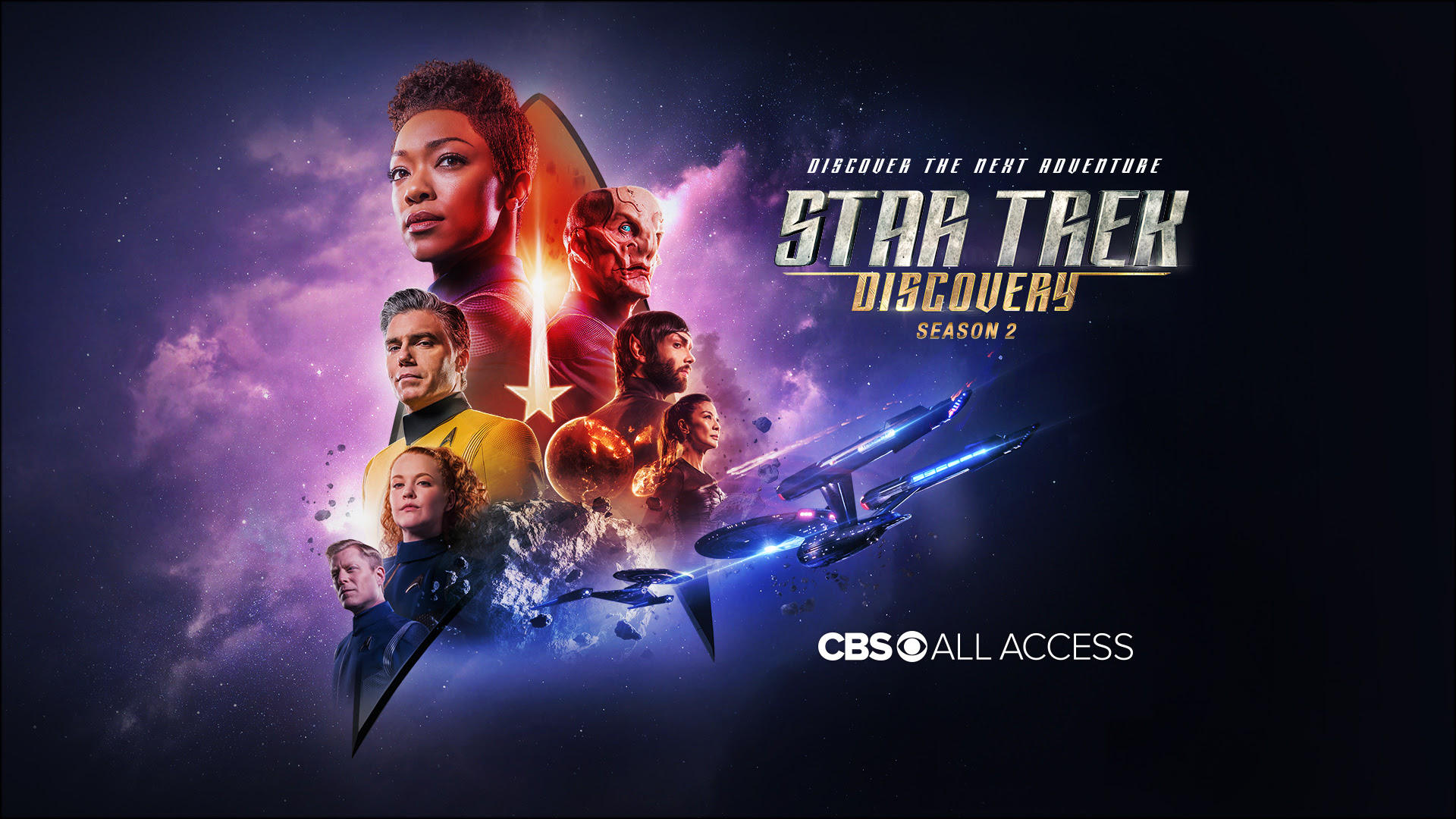 The Star Trek: Discovery season 2 trailer has landed and we're living long and prospering because of it. The action-packed teaser heads into the other side of the looking glass (draw your own conclusions) and will blow your mind with all the new discoveries… Red Angel! Captain Georgiou (Michelle Yeoh)! Spock (Ethan Peck)! (And he's smiling?!)
Season 2 finds the crew of the U.S.S. Discovery joining forces with Captain Pike (Anson Mount) to investigate seven mysterious red signals. Meanwhile, Spock has arrived and Michael Burnham (Sonequa Martin-Green) must reconcile her past with her brother. Ooh, the suspense is real, y'all!.
Star Trek: Discovery returns to CBS All Access on Thursday, January 17, 2019 but until then you have more visual goodness to break down. Just to make the wait even sweeter, CBS have extended the season length to 14 episodes—giving you one extra ep of Trek goodness to look forward to! And if you haven't watched them already, beam on up to CBS All Access to catch the latest Star Trek: Short Treks installments.
Tags:
Anson Mount
,
CBS All Access
,
Ethan Peck
,
Michelle Yeoh
,
Sonequa Martin-Green
,
Star Trek
,
Star Trek: Discovery