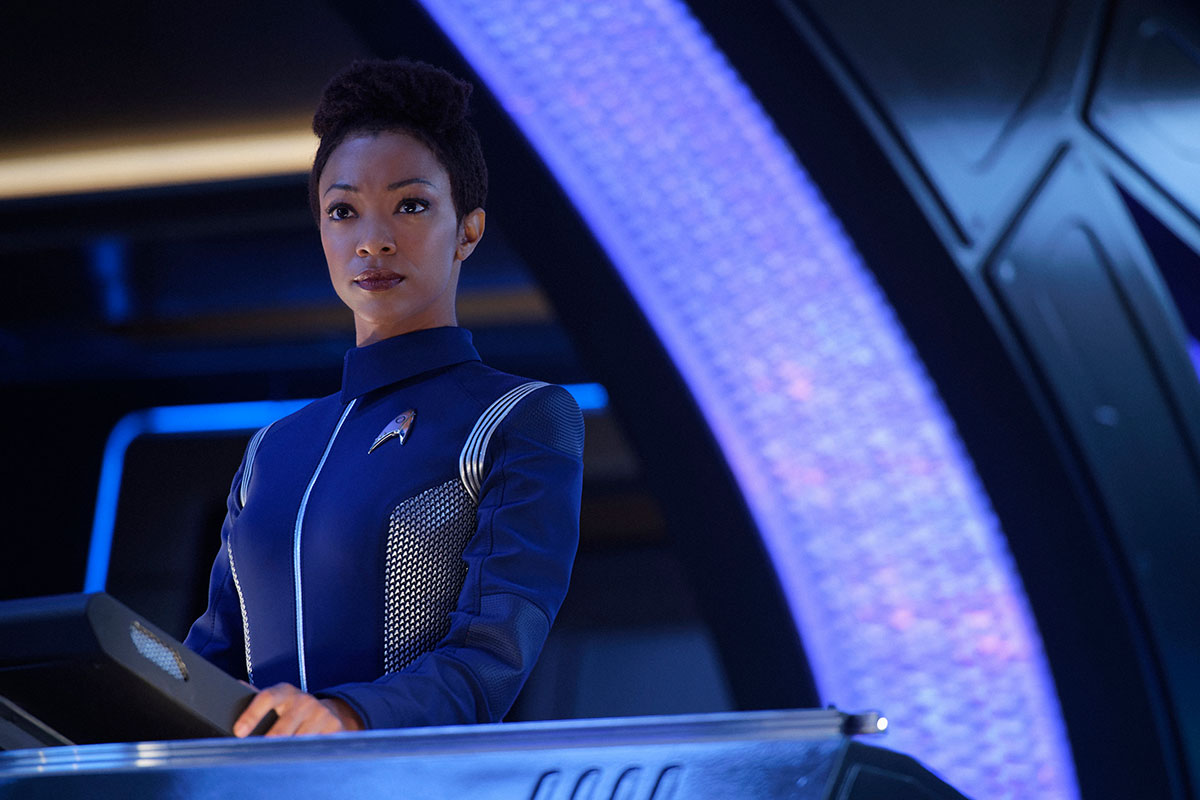 Photo ©'2018 CBS Interactive, Inc. 
Star Trek: Discovery will continue to live long and prosper—the show has been renewed by CBS All Access for a third season! Michelle Paradise (The Originals), who joined as co-showrunner halfway through the current season, will also officially be joining Alex Kurtzman as co-showrunner for season 3 which we hope means good things for the Trek-verse. "[Michelle's] grasp of character and story detail, her drive and her focus have already become essential in ensuring the 'Trek' legacy, and her fresh perspective always keeps us looking forward," Kurtzmann says.
We're thanking our lucky stars because there is so much going on in season 2 already: The U.S.S. Discovery crew have teamed up with Captain Pike (Anson Mount) to investigate the mysterious Red Angel…ooh, there are still so many adventures to explore! If you haven't been soaking up every new episode already, you can binge-watch the first six episodes of season 2 on CBS All Access now, with new episodes available on demand weekly after 8:30 PM ET every Thursday.
Tags:
Anson Mount
,
CBS All Access
,
Star Trek
,
Star Trek: Discovery