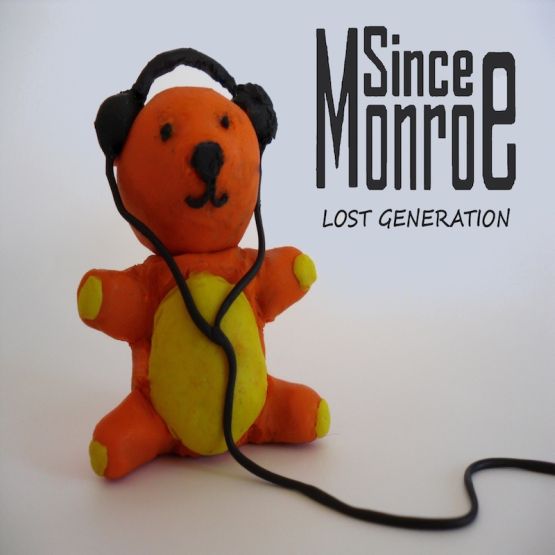 Infuse the buoyant Beach Boys beats with Nirvana's classic dreary guitar tone and you wind up with Since Monroe. A self-proclaimed grunge band with surf rock tendencies, their music will take you on a trip back in time to an era where "Monkey Wrench" was on the Billboard charts and you were frontside boardsliding your way through Tony Hawk Pro-Skater. With their debut EP Lost Generation, Since Monroe takes the best from the grunge era and drags it into 2012.
Although at first the sound quality of the EP sounds like it was recorded with a bag of potato chips, it will grow on you. There is something mystifying in the way that Lost Generation sounds as if it's a live performance. The downside? The backing vocals get lost between the frontman and the instrumentals at times. The title track comes at you hard with its unrefined guitar riffs and a booming bass solo by Matt Tregortha to boot. The mumbling backing vocals will have you looking to see if you have an ad open in the background, but don't fret  —  it's just Since Monroe. "Satellites" blends classic Foo Fighters-esque guitar lines with the contemporary pop style you've grown accustomed to from modern radio.
It's a punk rock summer in "Jack Kahuna Laguna" — if the name doesn't make you want to lounge at a beach, the irregular guitar rhythm will. With its edgy but upbeat vibe, it would be the perfect track for a beach level on Tony Hawk Pro Skater. A solid rhythm, heavy bass lines, and dance-driven guitar will have your head bobbing during "DJ," a dark and dirty basement party anthem that will have you smelling the beer pong in the background. The debut EP's four songs each have their own hint of familiarity but also just enough innovation to keep Lost Generation fresh for its listeners. The production quality and fresh-off-the-mixer feel of Since Monroe make them college radio's dream garage rock band.
Since Monroe's progressive music is a breath of fresh air among the stale sound listeners find themselves smothered by. They take a trip back to the basics on Lost Generation.  Since Monroe are a new band with unique tastes and influences ranging from the psychedelic era to the garage rock scene. It's a different sound that takes some time to get used to, so if you're disoriented and wondering what time you're in, don't be alarmed  —  it's all part of Since Monroe's charm.
Rating: 3/5
Tags:
Since Monroe