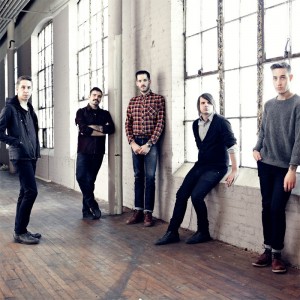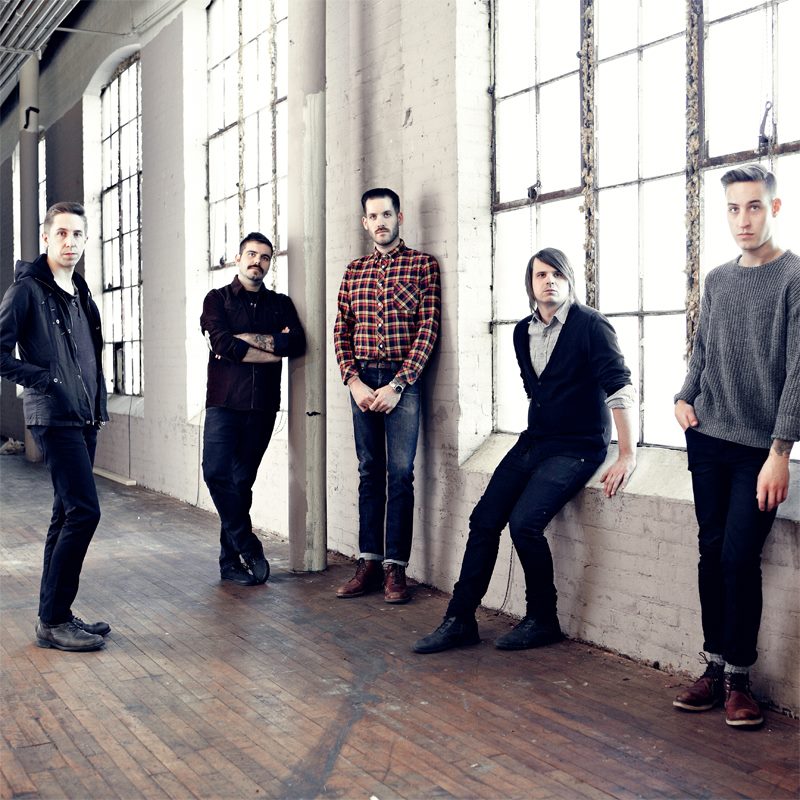 Silverstein will release  their  seventh studio album This Is How The Wind Shifts on  February  5th, 2013 via Hopeless Records. The album is a concept record and the first track "Stand Amid The Roar" can be streamed below. A number of pre-order packages can be found here.
The band has also announced an extensive tour in support of the album throughout North America and Europe. Support for the North American dates will come from Glass Cloud, while the Europe dates will have Funeral For A Friend and The Tidal Sleep. Special VIP packages for the tour can be purchased here  and the full tour dates can be seen by scrolling down.
Track Listing:
1. Stand Amid The Roar
2. On Brave Mountains We Conquer
3. Massachusetts
4. This is How
5. A Better Place
6. Hide Your Secrets
7. Arrivals
8. In a Place of Solace
9. In Silent Seas We Drown
10. California
11. The Wind Shifts
12. To Live and To Lose
13. With Second Chances
14. Departures
On the album's concept vocalist Shane Told stated:
The idea of this album is how a persons life can change forever with just one event.   It is the "what if" that everyone thinks about from time to time.   This album is different from a typical start to finish story concept album, or an album where all the songs have a common theme.   Each track has a parallel track that tells the story in a different light, what would have happened if things were different due to a single event.   The song titles of each parallel track go together, forming a sentence or in some cases two words that relate to each other and to the story.   Overall, the point of this album is not to prove the existence of fate, or to disprove it. It's a discussion of life, of loss, of trial and error, of success within failure, of failure within success, of the struggle between your actions and your feelings, and how those don't always go together. This Is How The Wind Shifts is a journey that jumps around but stays cohesive, with underlying meaning and stories that have a real human meaning and cater to the soul.
North American Tour Dates
w/ Glass Cloud
Jan 25 Pontiac, MI – The Crofoot Ballroom
Jan 26 Chicago, IL – The Bottom Lounge
Jan 27 Minneapolis, MN – Mill City Lights
Jan 29 Denver, CO – Summit Music Hall
Jan 30 Salt Lake City, UT – In The Venue
Jan 31 Reno, NV – Knitting Factory Concert House
Feb 1 Sacramento, CA – Ace Of Spades
Feb 2 Santa Ana, CA – The Observatory
Feb 3 San Diego, CA – Soma
Feb 5 Los Angeles, CA – The Roxy Theatre
Feb 6 Las Vegas, NV РHard Rock Caf̩ on the Strip
Feb 7 Mesa, AZ – Nile Theatre
Feb 8 Albuquerque, NM – Sunshine Theatre
Feb 9 Lubbock, TX РJakes Sports Caf̩
Feb 10 San Antonio, TX – White Rabbit
Feb 12 Dallas, TX – Trees
Feb 13 Houston, TX – Warehouse Live
Feb 15 Ft. Lauderdale, FL – Culture Room
Feb 16 Orlando, FL – The Social
Feb 17 Atlanta, GA – The Masquerade
Feb 19 West Springfield, VA – Empire
Feb 20 Baltimore, MD – Baltimore Soundstage
Feb 21 Ashbury Park, NJ – Stone Pony
Feb 22 Philadelphia, PA – Trocadero
Feb 23 Clifton Park, NY – Upstate Concert Hall
Feb 24 Cambridge, MA – The Sinclair
Feb 26 New York, NY – The Gramercy Theatre
Feb 27 Cleveland, OH – Peabody's
Feb 28 Rochester, NY – Water Street Music Hall
Mar 1 Montreal, QC – La Tulipe
Mar 2 Toronto, ON – The Opera House
European Tour Dates
w/ Funeral For A Friend, The Tidal Sleep
April 7 Zurich, Switzerland – Komplex
April 8 Vienna, Austria – Arena
April 9 Munich, Germany – Backstage Werk
April 11 Berlin, Germany – Postbahnhof
April 12 Hamburg, Germany – Markthalle
April 13 Cologne, Germany – Live Music Hall
Tags:
Silverstein