Go on a First Date with Blinkin Park: See Linkin Park + blink-182 Perform Together This Summer!
By Alex Bear | May 4, 2017 at 4:00 PM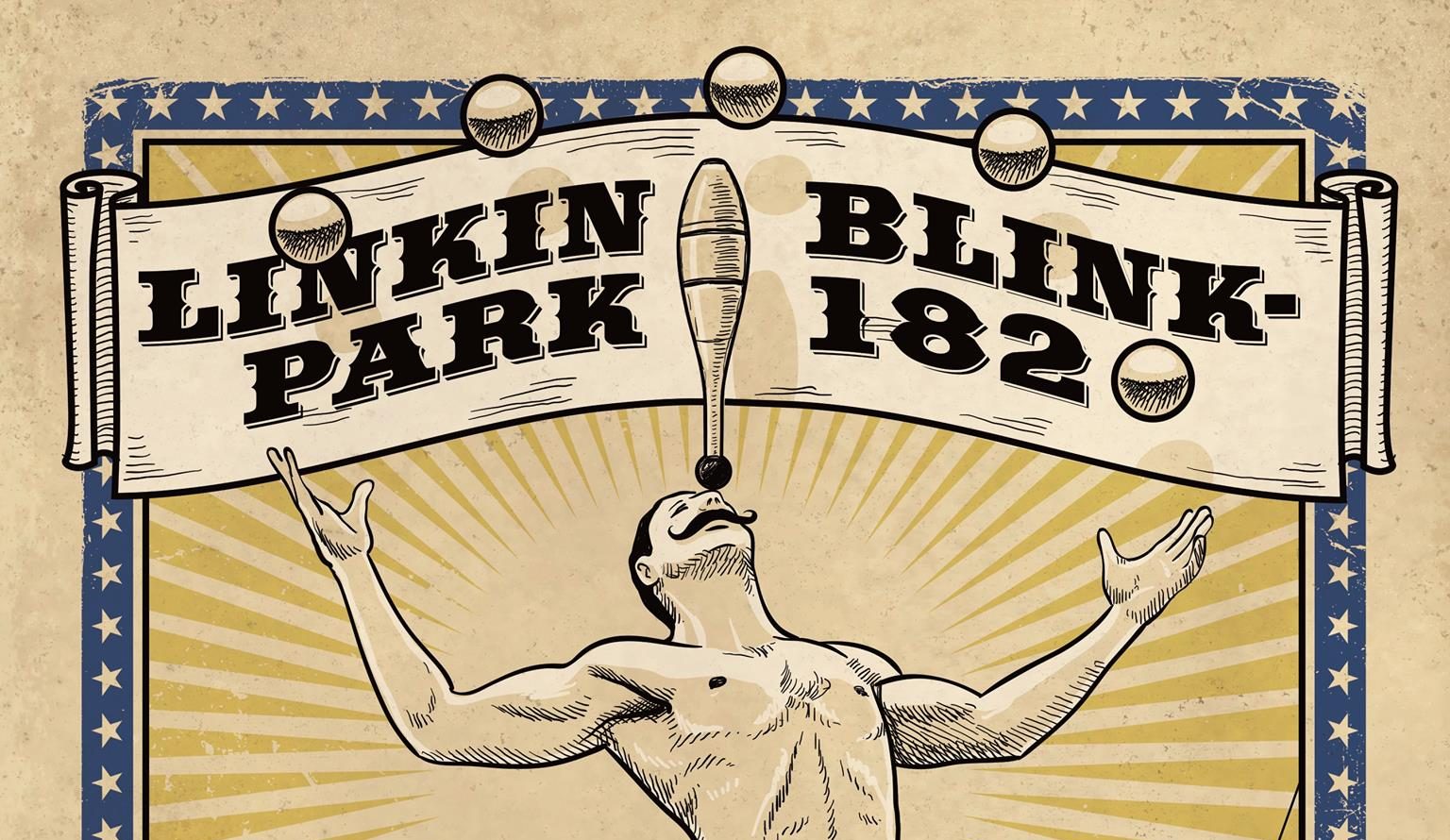 Get ready for the monster team-up of the summer: blink-182 and Linkin Park are performing two shows together in New York and Pennsylvania! The #BlinkinPark nights will take place at stadiums in Flushing and Hershey this July, and the bands went on a First Date to announce the shows in a very rock 'n' roll Funny Or Die video (complete with guitar smashing). We all know first dates can be hard, but what happens when you have two bands third (or is it ninth?)-wheeling? Hit play on the video to find out, and check out how to get tickets to Blinkin Park below.
Tickets go on-sale Friday, May 12 at 10am:
July 28 –  Flushing, NY @ Citi Field
w/ Wu Tang Clan and Machine Gun Kelly
July 30 –  Hershey, PA @ Hershey Park
w/ Machine Gun Kelly