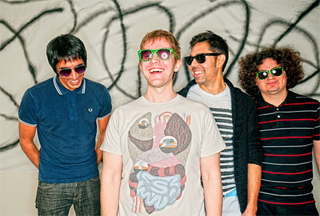 Nearing their fifteenth year of existence, Saves The Day has been able to survive the ups and downs of the music industry. Though vocalist Chris Conley remains as the only founding member, the band's sound has been consistently impressive on every release since their inception in 1997.
On September 13, Saves The Day will release their new album Daybreak, which is the third and final album in a concept trilogy. 2006's Sound The Alarm and 2008's Under The Boards serve as the first two installments. Marc Jacob Hudson (Two Tongues, Chiodos) produced the band's newest effort.
The band is also gearing up for a fall tour with Bayside and a co-headlining UK tour with Yellowcard. Dates can be seen here.
An exclusive stream of Daybreak on NME's website can be heard here.
The band's new video for the track "Deranged & Desperate" can be seen below:
Tags:
Saves The Day