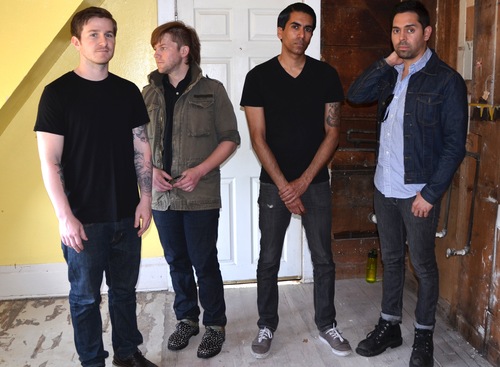 Saves the Day have announced their eighth studio album, which is self-titled and will be released on September 17th through Equal Vision Records. The album was crowd-funded through PledgeMusic.com. The album art and tracklisting can be viewed below, as well as a statement from the band. Saves The Day will be heading out on tour this fall with support form Into It. Over It. and Hostage Calm, dates can be seen here.
This new album will be the first self-titled Saves The Day album ever. It's time. Right now, this feels right and it's because of the journey we've taken with all of you. Saves The Day is a feeling we all share. You understand that. When we partnered with all the pledgers to create this thing we had no idea where it would lead. The business side of music hates risk. Yet, we took a big risk and thanks to you, we succeeded. That got a lot of people excited. The staff at Equal Vision Records were among those people. Now, we're teaming up with EVR to release this record.

Why? Well first off, EVR is fucking stoked to be working with us. That feeling is mutual. They were the first label to give Saves The Day a chance. They did that then because they liked the music; and that's why they're involved now. Second, they have the capacity to help us grow our beautiful community. Like us, they're hardcore kids deep down. They know where we came from and how that shaped what we are now. Third, Max Bemis, Max Bemis. Max. Bemis. He's a beautiful soul.

Of course, you guys deserve transparency in everything related to this and the Pledge campaign. The campaign helped fund the album recording, mixing, and mastering. For that we are extremely thankful. Everyone that pledged still gets the album at minimum, and we're still working to fulfill every pledge that has yet to be fulfilled. EVR is helping us with manufacturing, distribution, and all the logistical details that surprise you when you put out an album. Oh yeah, perhaps most important of all, EVR is our home again. For the next record, the process will be easier and quicker.

We want to stress again that PLEDGERS are the priority. ALL PLEDGERS will be receiving their copy of the album before it's released to stores and the same goes for any physical components – lyrics, fan club stuff, vinyl, and t-shirts. Don't think we'll ever forget you.

The pledge process has been a massive undertaking and a lot of fun – it enabled us to do some really cool stuff outside of the typical album cycle. There have been some life-changing experiences and there are more to come that we're stoked on. We are gonna fucking JAM and get weird.

Some say crowd-funding is a one-time thing. Perhaps. But we've enjoyed having these experiences with you – there's neither the time nor the leeway in the standard record/release album/tour/sell a t-shirt cycle to do these things. Every band has to sell stuff to survive, but why survive if your band is no more than what you sell? For us, it's about what we create and share. It's still about that feeling when we can't hear our voices over yours. The powerful, life-defining moments. As long as one person wants to invite us to play an all-request set in their backyard, we'll be there. Whatever comes next, we want you to be there with us.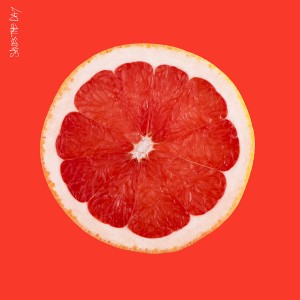 Tracklisting:
Remember
In The In Between
Beyond All Of Time
Ain't No Kind Of Love
Lucky Number
Xenophobic Blind Left Hook
The Tide Of Our Times
Supernova
Verona
Ring Pop
Stand In The Stars
Tags:
Saves The Day