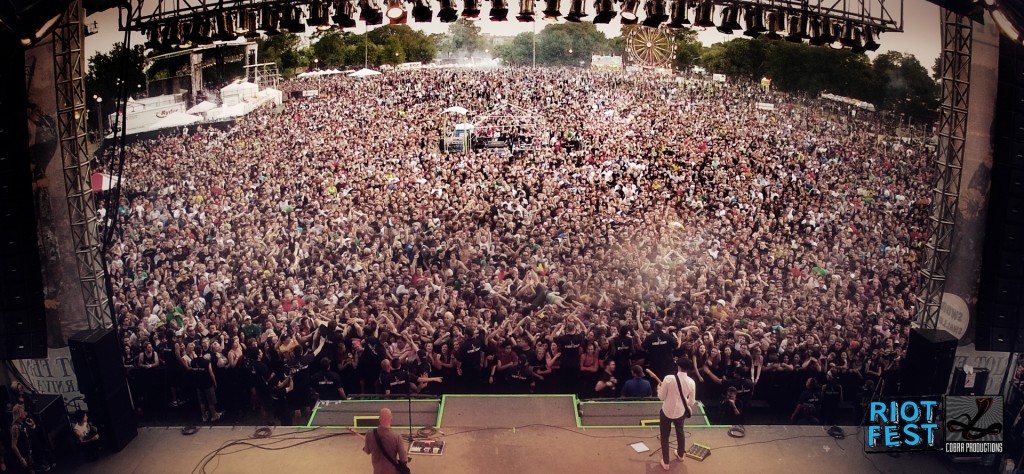 We're beyond stoked to announce that idobi will be partnering with Riot Fest this year for the Denver and Toronto dates of the annual travelling festival. With a stacked lineup that includes the first performances in 22 years from legendary punk rockers The Replacements plus sets by everyone from Public Enemy to Blink-182, the festival promises to bring you both the best of the music you already know and new artists to fall in love with – something that we here at idobi Radio have prided ourselves on for years. To familiarize you with the festival as you start planning road trips and marking your calendars, idobi writer Taylor Lima has put together a crash course in Riot Fest's history and everything you have to look forward to this year. Read it below and keep your eyes peeled for idobi ticket giveaways and Riot Fest content!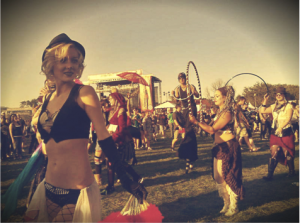 Deeming themselves "not the prettiest festival" around, the Chicago-native Riot Fest promises to show you one hell of a time. Boasting an impressive lineup this year of some of the biggest acts in music across a multitude of genres, Riot Fest also features a full carnival, Lucha Libre, options for on-site camping, and a promise to never, ever book Justin Bieber or make a Harlem Shake video. For that, we thank them.
With hopes of being the most kickass, multi-venue, punk-and-rock-filled weekend spanning the cream of the Chicago venue crop, the flagship Riot Fest fired off in 2005 with bands such as Dead Kennedys, The Misfits, and The Bouncing Souls. Since then the festival has continued to grow into a genre-spanning powerhouse, with acts like The Mighty Might Bosstones, Alkaline Trio, Weezer, Rise Against, Chiodos, Elvis Costello, and The Offspring gracing some of their many stages.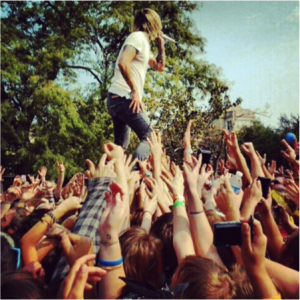 This year's Riot Fest and Traveling Exposition will kick off with an exciting weekend at Fort York in Toronto on August 24-25 with A Day To Remember and The Replacements headlining each night respectively. Also playing that weekend are Pierce The Veil, Mayday Parade, Iggy And The Stooges, and Best Coast among a slew of others. Popular up-and-comers and idobi favorites Real Friends will also take the stage on the first night.
Riot Fest will then head to Humboldt Park in Chicago for a three-day extravaganza featuring (amidst a myriad of other bands) Blink-182, Fall Out Boy, Brand New, All Time Low, Taking Back Sunday, Yellowcard, Bayside, and Saves The Day. The eclectic lineup also features Blondie, Violent Femmes, Public Enemy, and Motörhead. Twin Peaks, a lesser-known five-piece recently named as the number one band to check out in NME's The Buzz, will be hitting the stage that weekend. The Riot Fest and Carnival rolls into town on September 13th-15th.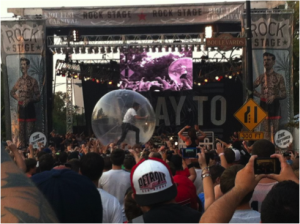 From there the 2013 Riot Fest will head to its resting place of Denver, September 21-22. Headlining the final stop are The Replacements, Iggy And The Stooges, and Blink-182. Also playing are AWOLNATION, Stars, AFI, Against Me!, and idobi Meltdown Fest headliners Minus The Bear, as well as the much-loved post hardcore act Touché Amoré. The Denver weekend will end Riot Fest with a bang, closing out the month-spanning experience with two unforgettable days of music.
If you check out one music festival this summer, Riot Fest is your one stop shop for great tunes, cool people, and weirdness galore. See you there!
Tags:
Riot Fest