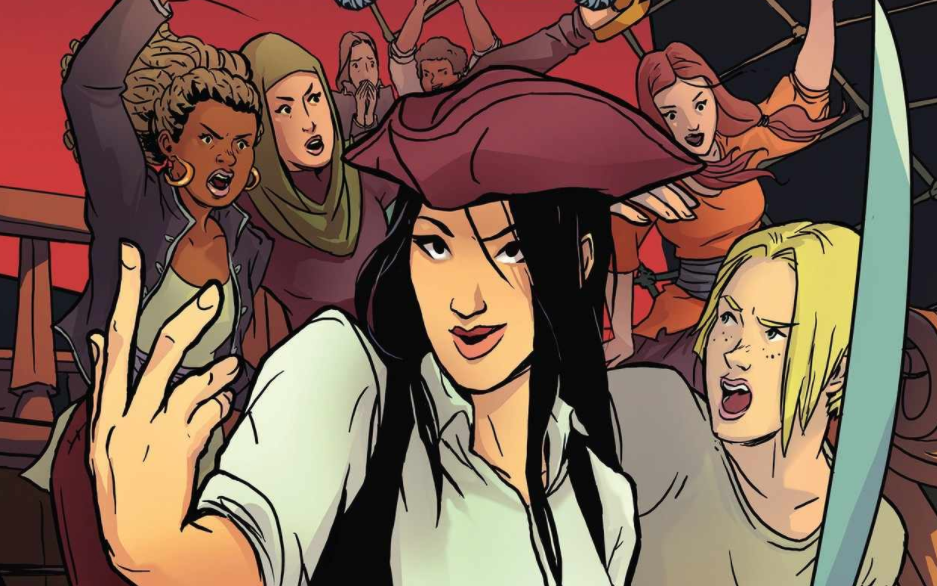 Raven the Pirate Princess needs your help to keep kicking ass and enchanting comics fans everywhere. Jeremy Whitley created Raven the Pirate Princess as a spin-off of the amazing Princeless, and now Raven's got her very own world. She's a pirate out to right some wrongs, assembling her all-female crew to get even with her brothers. But she needs more readers to keep going on her adventures. If you want to see more from this diverse story about queer women out on a fearless quest for revenge, you can help by picking up a copy!
"This is a book about a community of diverse queer women actively
claiming their place in the world and taking what's theirs."
– Jeremy Whitley
What Raven needs is more trade sales to keep this YA pirate / revenge / adventure / romance story alive. You can pick up the trade here digitally, or buy a physical copy on Amazon. If you love it (and you will), be sure to review the books on Amazon or other retailers, and tell all your friends about it! Find out more about Raven the Pirate Princess below, and head here to read the full message from Jeremy about saving this wonderful story.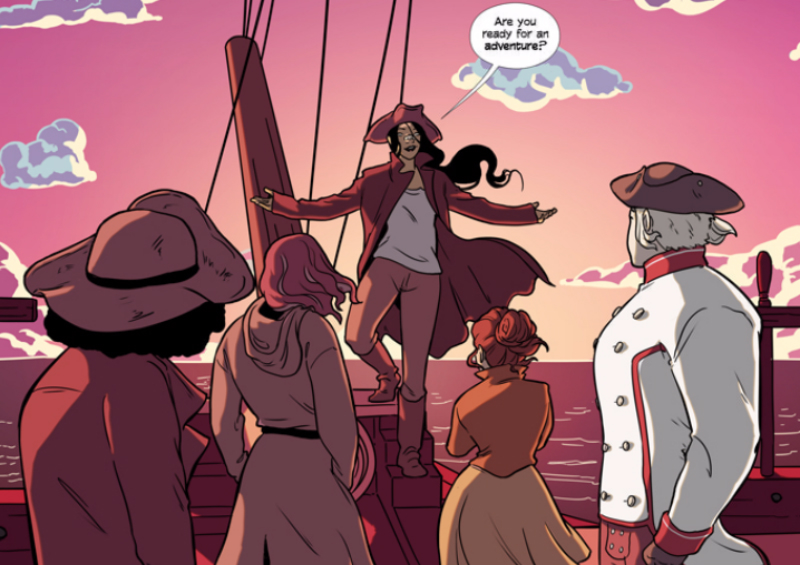 About Raven the Pirate Princess:
Fresh off her adventures in the pages of Princeless, Raven is ready to set out on her quest for revenge against her brothers. They've stolen everything that should be hers and now she's going to get it back. But first, she needs a crew. Share the laughs, action, and adventure as Raven assembles the fearless crew of awesome ladies who will help her get her revenge.
Hear even more about Princeless and Jeremy's comics
with his Whachudoin'? episode of Geek Girl Riot!
Tags:
Jeremy Whitley
,
Princeless
,
Raven the Pirate Princess