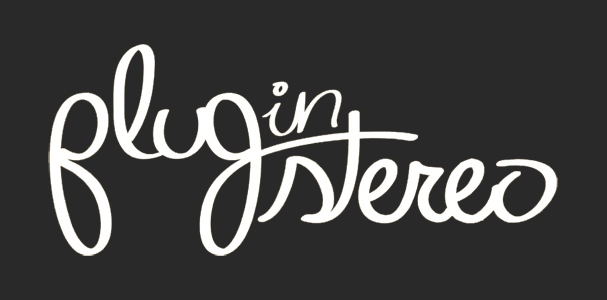 Triple Crown Records is pleased to announce the signing of Portland, Oregon's Plug In Stereo — also known as 17-year-old wunderkind Trevor Dahl. This jack-of-all-trades, multi-instrumentalist with a talent for crafting easy-going, down to earth acoustic melodies is excited for this next step in his career.
"Right now, the only thing I want in life is for people to hear my music," says Dahl. "I grew up playing in bands, but was tired of the fake, closed-minded attitudes that a lot of kids my age shared. I always had my solo/acoustic music on the side, so as I got older, my style and sound changed to a more honest and organic approach."
By the age of 16, Plug In Stereo was touring the country and sharing the stage with the likes of Never Shout Never, The Ready Set, and Dashboard Confessional, as well as dates on the 2009 Vans Warped Tour.
After self-recording and self-releasing two EP's, Dahl entered Engaged Audio with producer Kevin Gates (Never Shout Never, Cady Groves, The Ready Set) to record his first full-length Nothing To Something. The first digital single "Oh Darling" featuring guest vocals from Cady Groves (RCA) has scanned over 8,000 tracks in less than three months. The album will be released this fall via Triple Crown Records.
Catch Plug In Stereo on tour with Stephen Jerzak, Let's Get It, and Call The Cops starting August 4th in Buffalo, NY.
Tour Dates w/ Stephen Jerzak, Call The Cops, Let's Get IT:
Aug 4, 2010 – Buffalo, NY – Xtreme Wheels
Aug 5, 2010 – Albany, NY – Valentine's
Aug 6, 2010*  – Worcester, MA – The Palladium
Aug 7, 2010*  – Hartford, CT – Webster Theatre
Aug 9, 2010 – New York, NY – The Studio @ Webster Hall
Aug 10, 2010 – Philadelphia, PA – The Trocadero Theatre
Aug 11, 2010 – Allentown, PA – Crocodile Rock Cafe
Aug 12, 2010 – Covington, KY – The Madhatter
Aug 13, 2010 – Memphis, TN – New Daisy Theatre
Aug 14, 2010 – Evansville, IN – Boney Junes
Aug 15, 2010 – Madison, WI – The Loft – Madison
Aug 17, 2010 – LaCrosse, WI – The Warehouse
Aug 18, 2010 – St. Paul, MN – The Space
* Transmission Fest w/ Silverstein & Story of the Year
MYSPACE: http://www.myspace.com/pluginstereo
TWITTER: http://twitter.com/PlugInStereo
Tags:
Plug In Stereo