On the ninth day of Christmas, idobi gave to me a little bit of luck, and a whole lotta punk.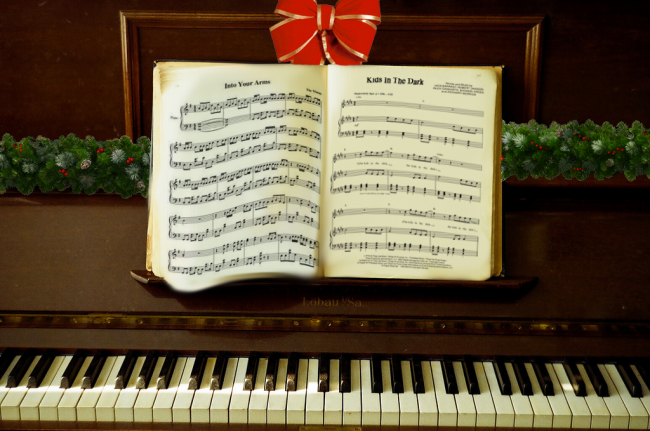 Dear Producers of all things Pop-Punk,
This year there are only two things I want for Christmas,
The "Punk Goes…" series has always been a favorite. There's nothing better than hearing a good cover, especially when it's a great band covering a song you already love. So for the holidays this year, I'm wishing for Fearless Records to put out a "Punk Goes Punk" album. Everyone's favorite bands singing each other's top hits. It would be awesome to hear new spins on the songs we already know every line of. Maybe we could hear some different areas of the genre spectrum take each other on. Set it Off covering The Summer Set, Pierce the Veil covering This Wild Life, All Time Low covering The Maine, or vice versa. Crossing my fingers for this one.

Then I have a small request for The Starting Line. I'll start off by saying,I am super over the top excited about the new music they announced this month (I don't think I've ever pre-ordered anything faster) . However, for the past three years I've been going to their annual Christmas show (which is awesome that they do. Thanks a million for that, TSL.), and they've introduced a new song titled "Luck". They play it every time and tell the crowd that it's gonna come out the next year, but we never hear high or low of it until it's re-introduced as a "new song" again the following year. This Christmas, I think a lot of fans would love to get a studio version of this song bundled in with the new release; It's got that classic Starting Line sound we all miss, but still has that refreshing burst of something we haven't heard from TSL before. It would be nice to be able to listen to it more than once a year. Maybe then we can all sing along to more than the bits of the chorus we remember from the year before.
Hoping for some Christmas miracles this year.
Sincerely,
Jenna Cafora
Tags:
12 Days of Christmas
,
Fearless Records
,
Punk Goes Pop
,
The Starting Line