On the fifth day of Christmas, idobi gave to me a revamped soundtrack from Disney.
Dear Fearless Records,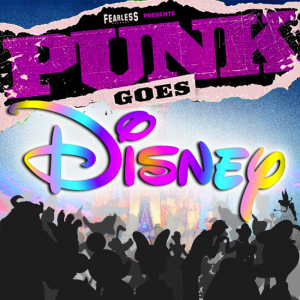 Let me start this letter off by commending you for the many things you have given us this year. Your efforts haven't gone unappreciated. But, as it is the Christmas season, I feel there is something special you have been holding out on that would warm our frozen toes and help start 2016 off with a bang. That one thing: Punk Goes Disney.
Punk Goes… fans have been begging for this installment since the day the series was created; it's almost too perfect of an addition to ignore. Imagine, if you will, Mayday Parade performing "Go the Distance" from Hercules, or Neck Deep playing The Lion King's "I Just Can't Wait to be King". Not only would it help us feel nostalgic for a childhood of Disney favorites, it will also give bands a chance to explore their abilities in music arrangement. It's a win-win situation.
I hypothesize that the only reason Punk Goes Disney has not been created is for the copyright costs on Disney material. While this may be completely false, I have written an additional Christmas wish list to Santa, begging him to bring some holiday cheer into the hearts of the higher-ups at Disney. Hopefully they will grant you the ability to have our favorite bands cover our favorite songs.
So, Fearless Records, I implore you to make all of our Christmas dreams come true and release Punk Goes Disney. It is the most logical step in the progression of this series, and let's be honest with ourselves, we do not need another Punk Goes Pop.
Lovingly signed,
A Disney-Obsessed, Pop-Punk Fan
Tags:
12 Days of Christmas