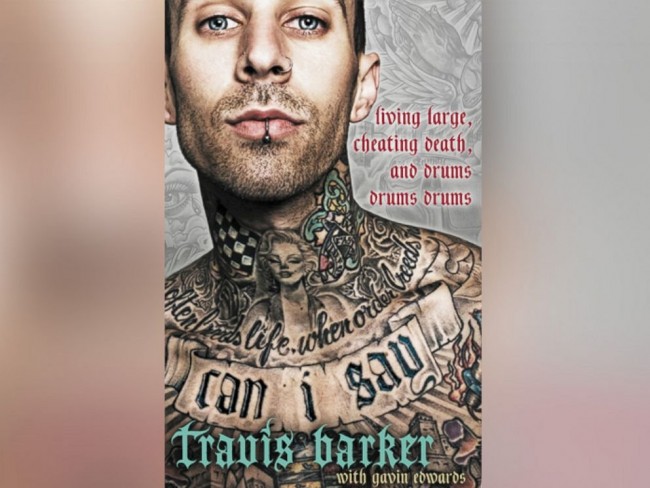 Tuesday, Travis Barker opened up about a lot of things in the news. Including, and most importantly, how he dealt with his depression after the devastating plane crash he survived in 2008. For the first time ever, the scene pioneer, and longtime favorite of all pop-punk music moguls, opened up about exactly what happened in the months following to ABC News. He also promoted the more detailed stories in his new book Can I Say. It is an autobiographical account of his partying days, and his darkest times after the place crash. Along with the interview, he did a signing of the book at the Grove in Los Angeles tonight that filled up faster than Blink-182 club shows.
What's so inspiring about this interview on ABC isn't that Travis was speaking on depression, but that he was so honest about the dark depths it took him to. At one point, he speaks about being ready to give $1 million dollars to put a hit out on himself, and that his kids were the only inspiration to get him through. If the heartbreaking moment of watching him almost cry doesn't bring you to tears as well, hearing the effect he realized it was having on his children will. Between the plane crash, and the even more gut-wrenching loss of fellow survivor and best friend DJ AM in 2009, Barker's depression had taken a major toll on his life. He is now out of it, and ready to face the world again. He's even willing to go on a plane, but only when his children are ready.
Watch the video below for the full interview, and be sure to buy Barker's book Can I Stay, in stores and online now.

ABC Breaking News | Latest News Videos
Tags:
Blink-182
,
DJ AM
,
Mark Hoppus
,
Travis Barker