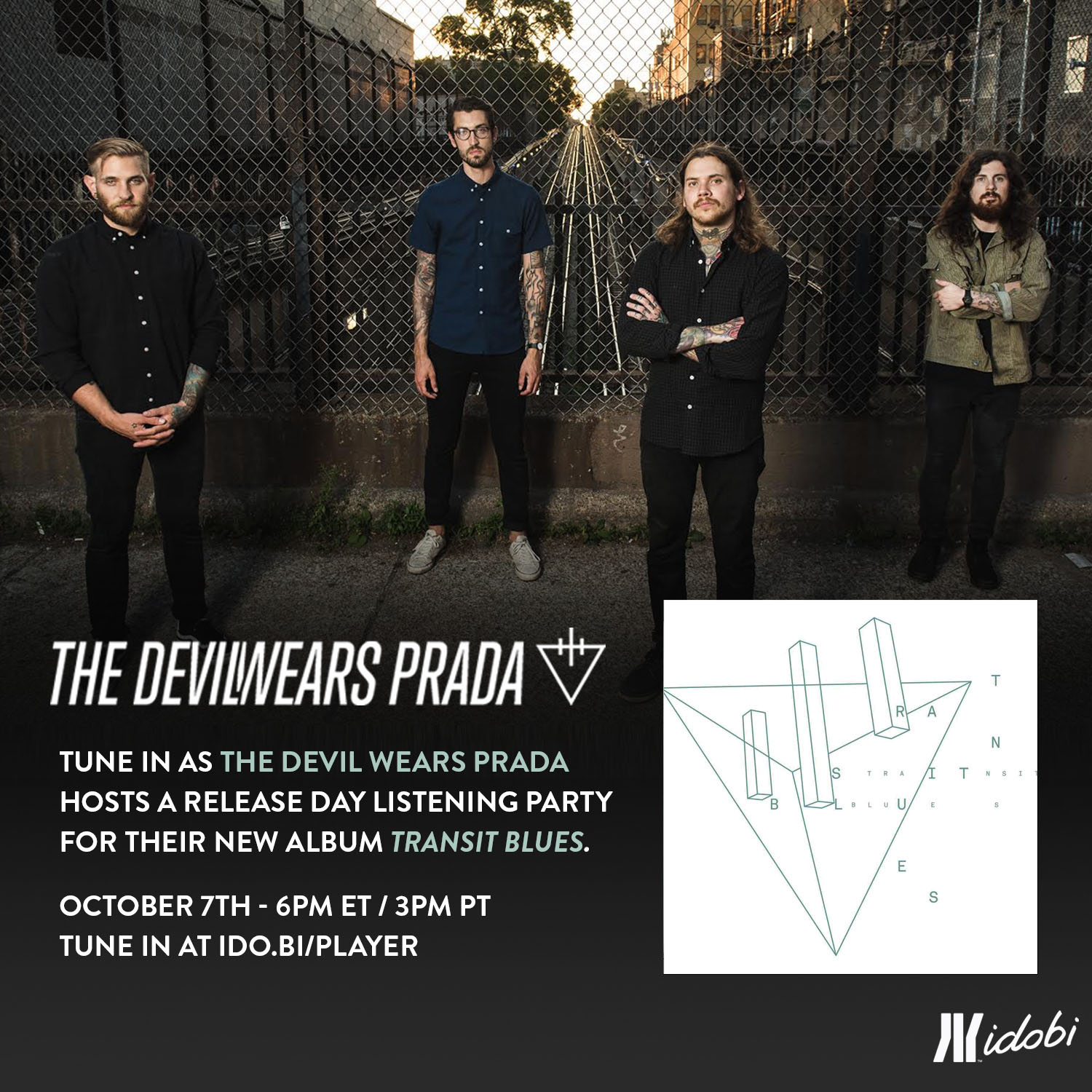 Show of hands, who's stoked to hear The Devil Wears Prada's latest album, Transit Blues? If you're anything like us, your hand is held high in the air right now. In fact, we were so excited about the album release we decided to ask the band to throw a Release Day Listening Party just for our listeners.
Tomorrow at 6PM ET / 3PM PT, join us to hear vocalist Mike Hranica take you through the album's tracklist, reminiscing about the creation process along the way. You'll be able to rock out to the album in full on its release day, and learn about the novels that inspired some of the its tracks, hear about Tokyo joke songs, and listen as Hranica explains the geographical inspiration of his writing style—and trust us, there's plenty more stories where that came from.
Hear it all when you tune into idobi radio at 6PM tomorrow / 3PM PT! Prepare for plenty of headbanging, and we'll see you at ido.bi/player soon.
Tags:
Mike Hranica
,
Release Day Listening Party
,
The Devil Wears Prada
,
Transit Blues