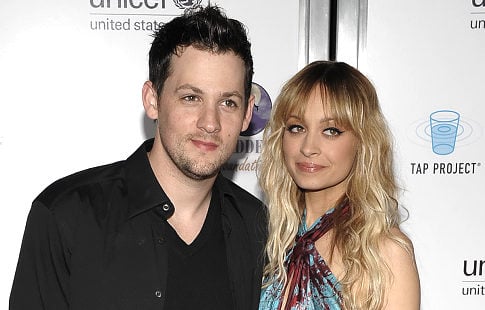 Nicole Richie and Joel Madden have welcomed a baby boy, People.com reports.
"In the middle of night, the very early hours of September 9, 2009 Sparrow James Midnight Madden was born to Nicole Richie and Joel Madden," the couple wrote on Richie's Web site. "He weighs 7lbs 14oz. Nicole, Joel, Harlow and Sparrow are all doing well. Thank you for all of your good wishes."
The newborn joins the couple's 1 ½-year-old daughter, Harlow Winter Kate Madden.
Though the proud parents, who announced in February they were expecting, have expanded their family, they say they have no immediate plans to wed.
"I think for both of us, we are going to do it because we want to, not because that's what you do," Richie told CNN's Larry King in May. "We're going to do it when the time's right. As far as feeling that need of commitment, we both really have that in each other."
Until then, Richie will have her hands full. On top of taking care of two young children, the fashion-forward mom has been busy working on a maternity line for A Pea in the Pod and her House of Harlow 1960 jewelry line.
In 2007, Richie, 27, and Madden, 31, launched the Richie Madden Children's Foundation, a charity that provides grants to health-care and education nonprofits.