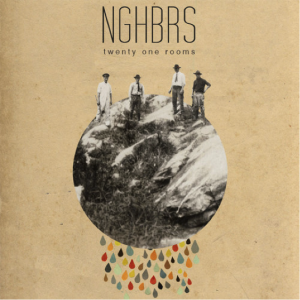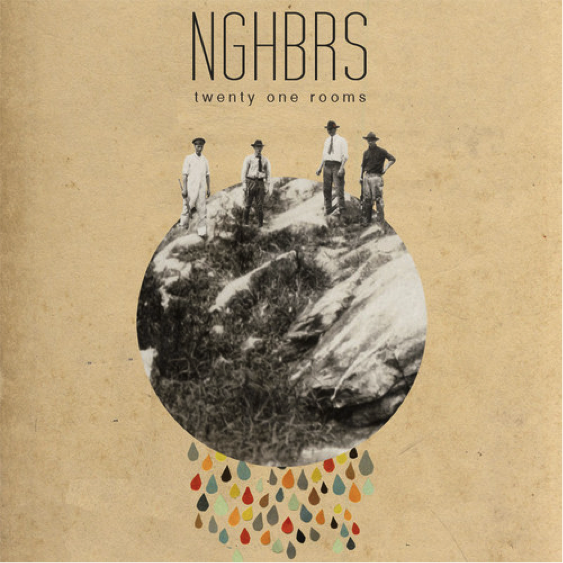 by idobi contributing writer Taylor Lima
Many artists have done some pretty weird things in the pursuit of creativity, and Long Island natives NGHBRS are no exception. To record their debut full-length album Twenty One Rooms, the band moved into an abandoned mansion, formerly home to famous American poet William Cullen Bryant, on the North Shore of Long Island. The band lived in this supposedly haunted mansion, without the modern luxuries of television or internet, for over two months while they recorded the album – not to mention that it was recorded live, which definitely contributes to its animated, delightfully unrefined sound. Whether it was the experience of being in such a unique place or the work of some unforeseen specters, the band certainly has something to be proud of with Twenty One Rooms. In fact, Absolutepunk.net coined NGHBRS as one of the "Top 100 Bands to Watch Out For in 2013."
The first track on the record, a catchy rock tune called "Hold Up Girl," sounds a bit like The Raconteurs' "Steady As She Goes" (unquestionably a good thing with this listener), with its foot-stomping beat and energetic vocals. The following track, "1990," keeps up the energy while showcasing the band's impressive musicianship with elements of blues coming through the guitar and rhythm of the song. The experience of being in a creepy old mansion seems to bleed through on "We Were Wolves," with lead singer Ian Kenny's haunting vocals quietly singing, "Was it the whiskey or the rain, the night when we lost our brains." The chorus of the song erupts in a heavy roar of threatening revenge: "If you try to taste my brother's blood, you'll get the worst of me."
The album's namesake track is a bit slower, a bit more bluesy and soulful, and rife with lyrics soaked in metaphor. Considering it is only the fourth track on the record, already the album has a lot to offer. The following track, "Wake Me In The Morning," takes on a completely different feel. It is a soft, sad, piano-filled song with its refrain of "Wake me in the morning, wake me when the sun is shining high." Although drastically different from its predecessors, it is undoubtedly beautiful and another great example of the pride NGHBRS take in their musicianship. But not to fret; in keeping with the drastic change in style, the next track ("Beneath The Raging Sun") jumps right back into the high-energy feel they left off on, racing rock chorus and all.
Twenty One Rooms truly holds something to please all types of music lovers. For the more standard hard rock fan, there is "Everything Is Beautiful…," and directly following that is "Dead Man's Blues," (as the name would suggest) an acoustic blues track reminiscent of The Black Keys. "Dead Man's Reprise" follows, another speedy rock tune. "Screwtape," the second-to-last song on the record, is a soft waltz, again showing the band's fondness for juxtaposition of differing song styles. Towards the end of the song is a sharp crescendo ending in vocalist Ian Kenny singing a cappella before his bandmates join back at the end of the song. The album's final song, "Green River," goes back to the blues, singing, "If I said I've broken down, would you believe me?" As the song goes on it continues to build, getting more and more intense until the chorus explodes with, "It feels so good, just to wash my pain away." Though there are essentially only two different verses and a repeated chorus, the way the song is structured makes it a thousand times more complex than the lack of lyrics would suggest, further showcasing the talent running rampant in NGHBRS.
Twenty One Rooms leaves little, if anything, to be disliked. For fans of genuinely good music played by people who are clearly passionate about what they create, this album is one you will wholeheartedly enjoy. After all, what's not to like about an album recorded live in a dead poet's haunted mansion?
Rating: 4.75/5
Tags:
NGHBRS