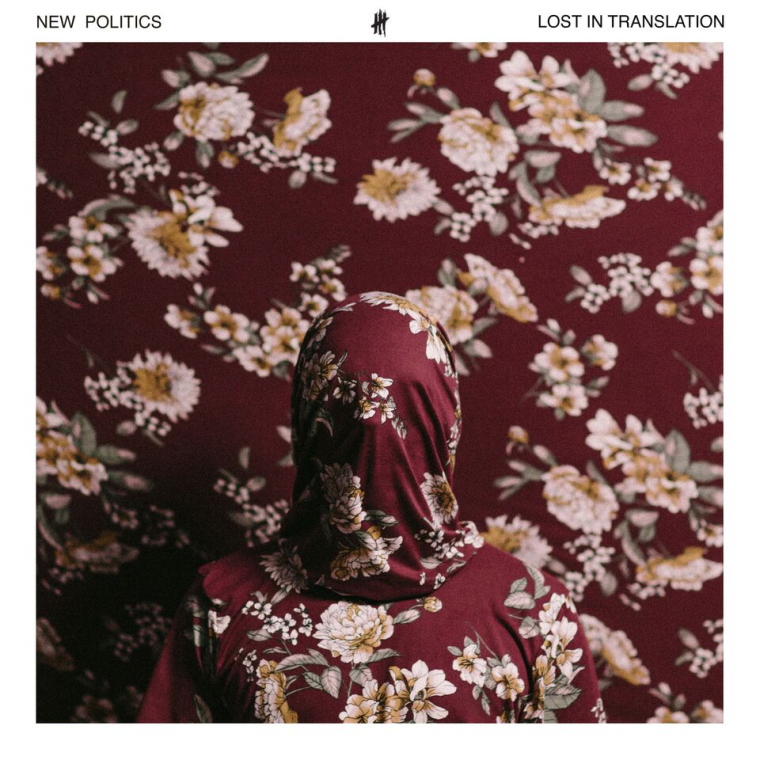 Hello, your day is about to get a whole lot more awesome: New Politics have announced there's a new album coming your way, and they've released another song! Lost in Translation will drop October 6th via Warner Bros./DCD2, and you've got the explosive new track "CIA" to keep you occupied obsessed 'til then. "CIA" is the second song to be taken off the album, joining the euphoric "One of Us" to set the bar for this record sky high. The band have shared a message about the upcoming release:
"Lost In Translation represents a new phase in our lives. After years of constant touring, it was important to us that we reinvent ourselves, and wanted to write honest songs about the real things happening in our lives. We spent a lot of quality time together in-between albums as friends, watching movies, hanging out, and talking about our future plans. That brotherly love and bonding initiated the first batch of songs that has helped us shape the album. A lot of the songs are about personal experiences and the things every human goes through and it was nice to let go of the rules we had laid out for ourselves. It's a new era for all of us, and we're proud of how it's turned out. Lost In Translation means that we're all searching for something, whether it's a voice, meaning, a place where we belong; we all face our own challenges. This is about shaping your reality and trying to make sense of the journey along the way."
Hit play on "CIA" below to start your new obsession, and get ready to smash that pre-order button for Lost in Translation right here. Because, folks, we can guarantee "CIA" will have you opening up the pit and breaking any furniture that gets in your way…but that's okay, 'cause [you] can break the law, break the law, in [your] house…
Tags:
CIA
,
DCD2
,
Lost in Translation
,
New Politics
,
Warner Bros.