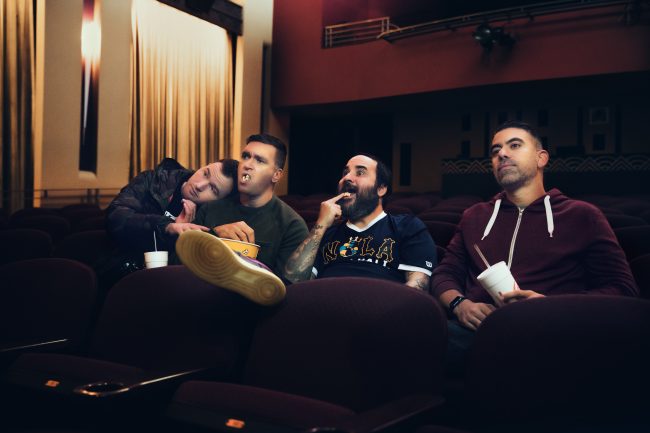 New Found Glory has been busy reimagining all of your favorite movie soundtracks. The band is set to release From the Screen to Your Stereo 3 on May 3rd and it'll be filled with songs like "Let It Go" from Frozen + "Accidentally In Love" from Shrek 2.
Their best effort, though, might be the cover of "This Is Me". Originally from The Greatest Showman, the song was a cinematic ballad. NFG's version reclaims the song for the pop punk kids—and honestly, it's a good fit. About owning who you are despite anyone else's beliefs, the track will undoubtedly become a rally cry among the kids that make the scene go 'round.
Hear the track for yourself below + join us in anticipation as we wait for the whole collection (+ hopefully a Shrek themed video in the near future).