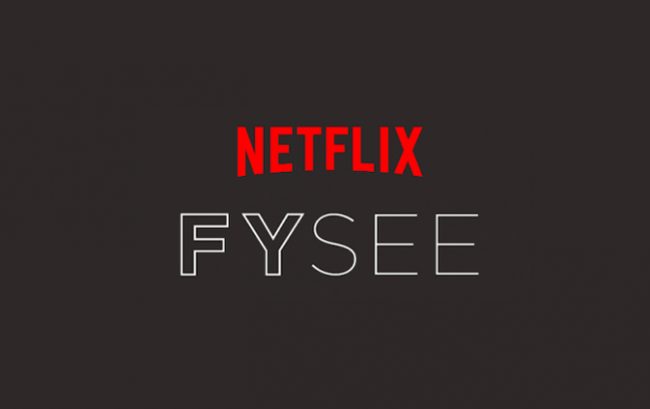 Yesterday Netflix announced a one of a kind, invitation only, month-long collection of events. The third annual FYSEE begins May 5th with an unforgettable night with Oscar and Emmy-winning filmmaker Martin Scorsese, and Tony Award-winning musician Bruce Springsteen. The experience will close Sunday, June 9 with a special conversation at Raleigh Studios (Hollywood), hosted by Emmy-winners Oprah Winfrey and Ava DuVernay, along with the cast of When They See Us and the men upon which the characters are based.
FYSEE stacks up to be a completely immersive entertainment experience with the 32,000-square-foot soundstage outfitted with a 400 seat state-of-the-art theater to host screenings and panels, as well as a reception area for guests to rub elbows with the creatives of Netflix. A full schedule of themed events featuring Ellen DeGeneres, Quincy Jones, the return of David Letterman, and so many more will highlight some of Netflix's most well-known content.
Attendees will have an all-senses-on-deck experience with themed cocktail bars, re-creations of top dramas, comedies, specials, docu-series, and more. Theme nights returning from previous years "Rebels and Rulebreakers", "Scene Stealers", "Food Day", "Change in Focus", and "Netflix is a Joke". Joining the special events and panels line up are "Crafts Day", "The Music of Netflix", and "Costume Designers' Showcase". Cast and creators of Netflix titles Sex Education, On My Block, and Adventures of Sabrina will be in attendance of at "Prom Night" an event that sure to give prom goers good time high school vibes. Guild members and industry attendees will also be treated to new specialty programming such as the all-day binge-watch of GLOW with cast members "GLOW Binge-a-thon".
We look forward to finding out more about FYSEE events, Netflix, as per usual, has most likely upped the ante in the entertainment industry. Find out more on FYC.netflix.com

Tags:
Fysee
,
Netflix