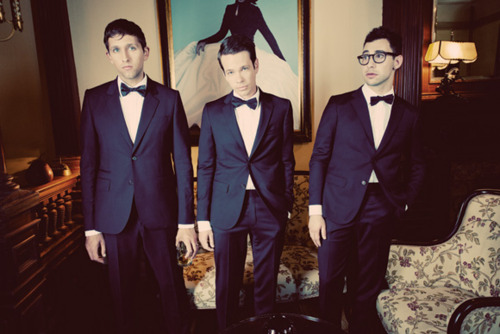 Fun.'s Nate Ruess has grabbed a feature spot on Eminem's new album  The Marshall Mathers LP 2. This will be Eminem's first album since 2010's  Recovery.  It seems that fun. have been everywhere recently, just getting off of their Most Nights tour with Tegan and Sara, and performing on stage with the legendary band Queen. Take a look at the MMPL2  tracklist below.
1. Bad Guy
2. "Parking Log" (Skit)
3. "Rhyme or Reason"
4. "So Much Better"
5. "Survival"
6. "Legacy"
7. "A–hole" (featuring Skylar Grey)
8. "Berzerk"
9. "Rap God"
10. "Brainless"
11. "Stronger Than I Was"
12. "The Monster" (featuring Rihanna)
13. "So Far…"
14. "Love Game" (featuring Kendrick Lamar)
15. "Headlights" (featuring Nate Ruess)
16. "Evil Twin"
Tags:
Eminem
,
Fun.