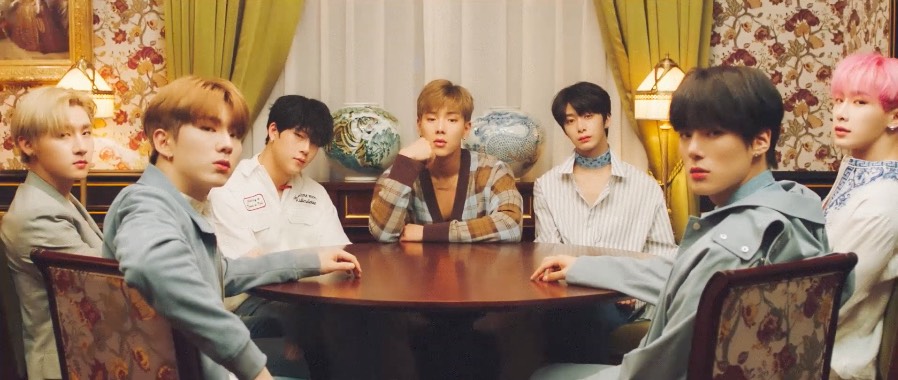 We all knew it was coming. Steve Aoki teased it yesterday. Then MONSTA X dropped a trailer with all the details. Still…we weren't ready. Were you ready? We were NOT ready! We're currently speechless over the video for "Play It Cool".

Act cool? Nah, we're doing anything but that.

There's no denying it. "Play It Cool" is already one of the bounciest bops of the year. But now our new bias is the super fusion: MONSTAoki. This video makes us want to Google Maps the location of that 'hotel full of dreams' — y'know, the one with all the gold & black…and feathers. Meanwhile, Steve Aoki is set to take us on a road trip with the sound turned all the way up.

It's pretty hard not to dance and scream the lyrics, "Baby, I like the way – That you keep moving 'round the place – And when you're dancing in my face – Oh, I just play it cool…" But why try? You're going to end up breathless and hoarse and happy just like the rest of us. Soooo let's press play and watch this one X one thousand more times.

(Ooooh, and don't forget to join the LIVE Chat on the video's YouTube page. You're going to need the full Monbebe Support Group to keep from crush-crashing too hard.)

Tags:
monsta x
,
Play It Cool
,
Steve Aoki