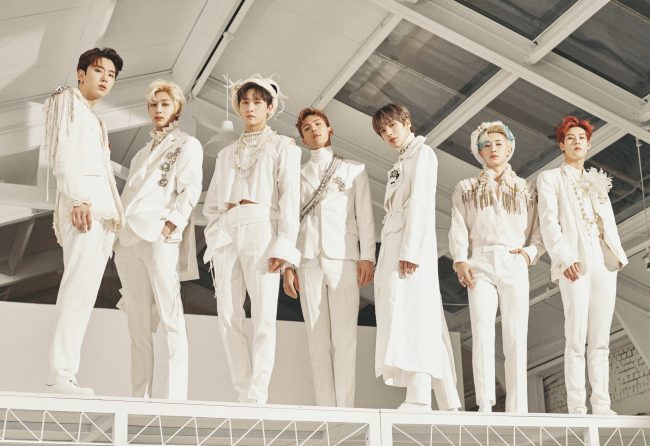 Do you know where you'll be this summer? We do. MONSTA X has announced a monster of a world tour for the warmer months and we're so stoked to rock with the Korean pop group.
Kicking off in South Korea and finding it's way through Australia, America, Europe, + more, the trek will bring thousands of fans from continent to continent out to bop to some killer tunes.
Check out the list of dates below + keep an eye out for venue announcements. Don't forget to pick up a copy of the group's latest album, Take.2: We Are Here, so you're ready for your show this summer.
TOUR DATES:
April 13 – Seoul, KR
April 14 – Seoul, KR
June 1 – Bangkok, TH
June 5 – Sydney, AU
June 8 – Melbourne, AU
June 22 – Kuala Lumpur, MY
June 29 – Madrid, ES
July 3 – Amsterdam, NL
July 6 – Paris, FR
July 9 – London, UK
July 13 – Berlin, DE
July 19 – São Paulo, BR
July 21 – Mexico City, MX
July 24 – Dallas, TX
July 26 – Houston, TX
July 29 – Atlanta, GE
August 1 – New York, NY
August 5 – Chicago, IL
August 9 – Los Angeles, CA
Tags:
monsta x