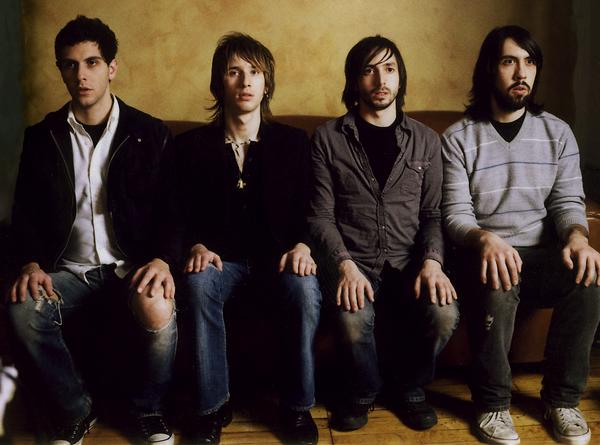 After years of speculation, hints and fervor, Midtown is back.
The band plans to reunite for three shows this fall during the Skate and Surf Festival in Asbury Park, N.J. Each day it will play one album in its entirety as was originally envisioned by lead singer and bassist Gabe Saporta in a 2009 interview with music blog Change the Record.
"I'd love to play like three shows, like play a different record at each show, because they're so different from each other," Saporta said.
Each performance will showcase one of the band's releases, which consist of 2000's Save the World, Lose the Girl, 2001's Living Well is the Best Revenge and the latest full-length album, 2004's Forget What You Know. Content from all of these will be on display, with all four of the band's original members playing their instruments to produce the three-part harmonies fans came to know and love in the seven years during which they made an attempt at rock stardom.
Saporta has achieved the success he always envisioned with his current band, Cobra Starship, which has produced several multi-platinum singles and albums. He has always imagined a similar fate for Midtown, something he has repeatedly discussed over the years.
"It is weird to me that all of these kids are complaining and moaning for Midtown to come back, and I appreciate it, but, like, where were they when we were putting out records and trying to hit it big?" Saporta asked.
Currently all of the band's members have full-time projects, Saporta's ever-popular dance-pop act being the most notable. In addition to that, drummer Robb Hitt runs I Surrender Records and works for Crush Management and guitarist Tyler Rann now sings for Band of Thieves. All of these endeavors will be set aside for at least a few weeks leading up to the performances so Midtown's members will be able practice the songs they have not played for over five years, bandmate Heath Saraceno, who left Senses Fail in 2009, told idobi.
After stating in a 2007 interview on idobi Radio's "The Gunz Show" that a Midtown show would "definitely happen within the next few months, in a very intimate setting," the band appears to be living up to its word. While the Skate and Surf festival is not the most romantic of settings — it is set in historic Asbury Park, a favorite spot for many Drive-Thru Records era bands.
"Like I have said in the past, we have wanted to do an official last Midtown show for the kids that did show so much support when we were touring," Saporta added.
Little else was revealed about the performance other than its location, and there is still no word about a reunion tour or new album.
Tags:
Band of Thieves
,
Cobra Starship
,
Drive-Thru Records
,
Midtown
,
Senses Fail