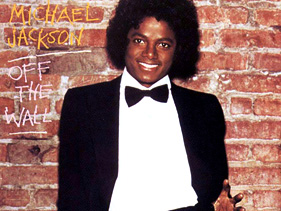 Michael Jackson fans paid tribute to the King of Pop the best way they knew how last week: by buying his music.
In the first full week following the death of Jackson at age 50, and with retailers fully prepared for the onslaught of buyers, the fallen pop idol sold an astonishing 800,000 solo albums, dominating the charts in a way not seen since his heyday in the early 1980s.
According to figures provided by Nielsen SoundScan, Jackson's sales nearly doubled from the week before, with his music occupying all 10 spots on the Top Catalog Albums chart, led by Number Ones, which sold 339,000 copies, a 215-percent increase from the previous week. Unlike the reporting period ending June 28 (just four days after Jackson's death), this time retailers had a chance to stock up, so physical albums represented 82 percent of MJ's sales, nearly double the figure from the previous one, according to Billboard.
Jackson's iconic Thriller album sold 187,000 copies (an 86-percent increase from the week before). The Essential Michael Jackson comes in at No. 3 with sales of 125,000, followed by Off the Wall (51,000), Dangerous (26,000), Bad (23,000), a Jackson 5 compilation (10,000), a solo Ultimate Collection (just under 10,000), his final solo album, Invincible (8,000), and Greatest Hits HIStory, Vol. 1 at No. 10 (close to 8,000).
Jackson's albums dominated the Top Pop Catalog charts, which tracks albums that are more than 18 months old and don't have a current single on the radio. Though the discs were not eligible for inclusion on the Top 200 albums chart, the top two Jackson titles easily bested that chart's top album, the Now That's What I Call Music! Vol. 31 compilation, which logged 169,000 in sales.
Jackson also dominated on the Billboard Hot Digital Songs chart, with five out of the top 10 slots. The song that has become Jackson's unofficial theme in death, "Man in the Mirror," sold 159,000 copies, coming in just behind the Black Eyed Peas' "I Gotta Feeling." Overall, Jackson songs sold at a clip of 2.2 million downloads over the past week, just a shade under the 2.6 million that moved in the days after his death. In light of the all-star tribute to Jackson on Tuesday at Los Angeles' Staples Center, the singer's music is likely to dominate the charts again next week, especially if digital singles of performances from Mariah Carey, Usher, Stevie Wonder and Jennifer Hudson are released this week.