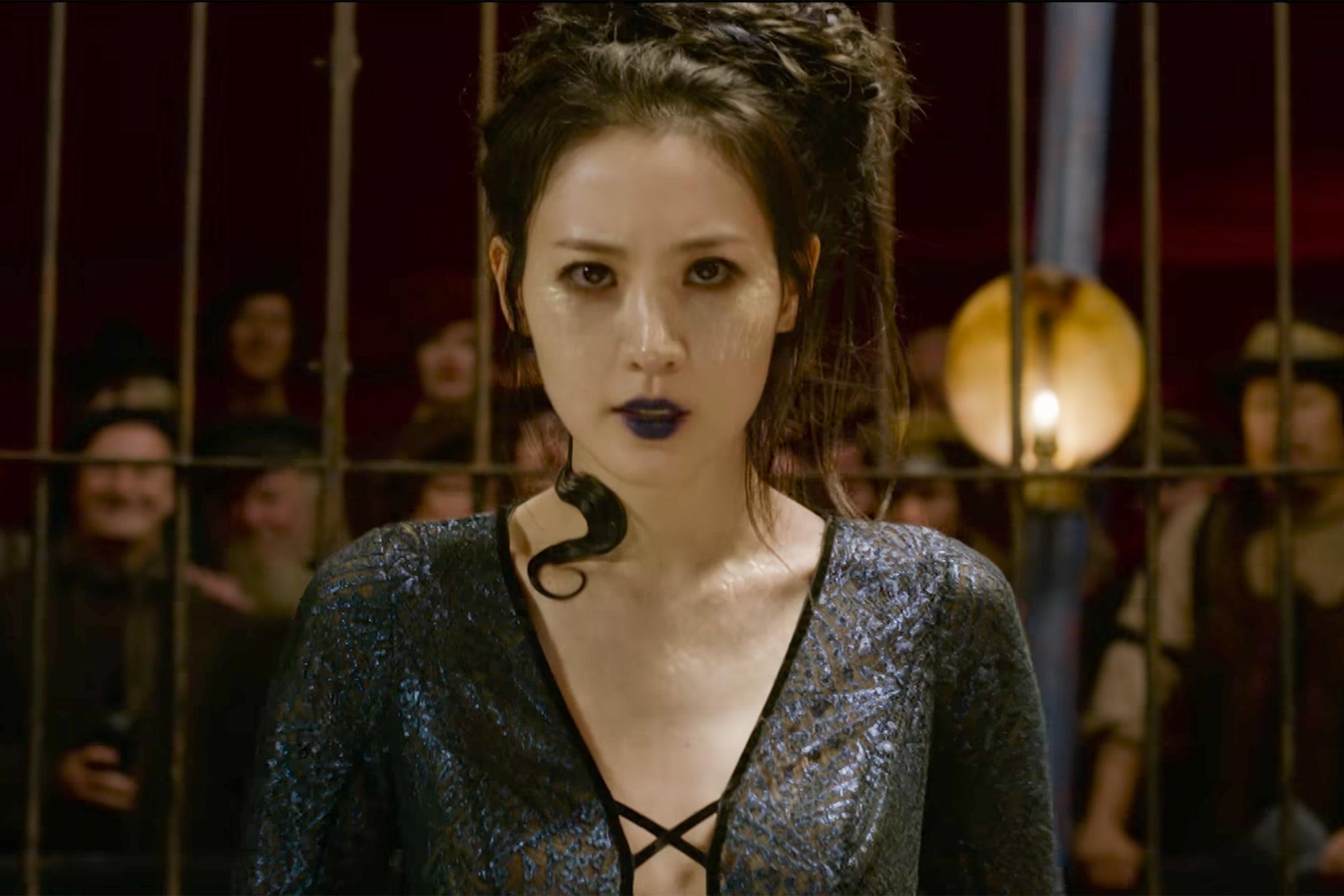 Photo: Warner Bros.
We solemnly swear that the new trailer for Fantastic Beasts: The Crimes of Grindelwald is up to no good (in the magical sense…it's bloody brilliant to watch). This latest glimpse into the wizarding world is a dark one, showing Grindelwald (Johnny Depp) and his evil taking over. But the most jaw-dropping moment is when Nagini appears—yes, Voldemort's future snake/horcrux who is also…a human! In this trailer Claudia Kim's character is revealed to be a Maledictus, who is someone afflicted by a curse which will ultimately transform them into a beast. Somebody call Madam Pomfrey, our minds are officially blown.
There are also more glimpses of Newt's (Eddie Redmayne) brother Theseus (Callum Turner) and his fiancée Leta Lestrange (Zoë Kravitz) who are already fascinating. Not to mention Jude Law as the young Dumbledore and Newt himself (don't they make a fantastic team?). And we can't forget about our all-time fave Nomaj, Dan Fogler, who really should learn to not get involved…or at least remember to always pack some motion sickness medicine.
Below is the final trailer you'll get to see before Fantastic Beasts: The Crimes of Grindelwald arrives on November 16th. You ready?
Tags:
Callum Turner
,
Claudia Kim
,
Dan Fogler
,
Eddie Redmayne
,
Fantastic Beasts
,
Fantastic Beasts: The Crimes of Grindelwald
,
Johnny Depp
,
Jude Law
,
Warner Bros.
,
Zoë Kravitz