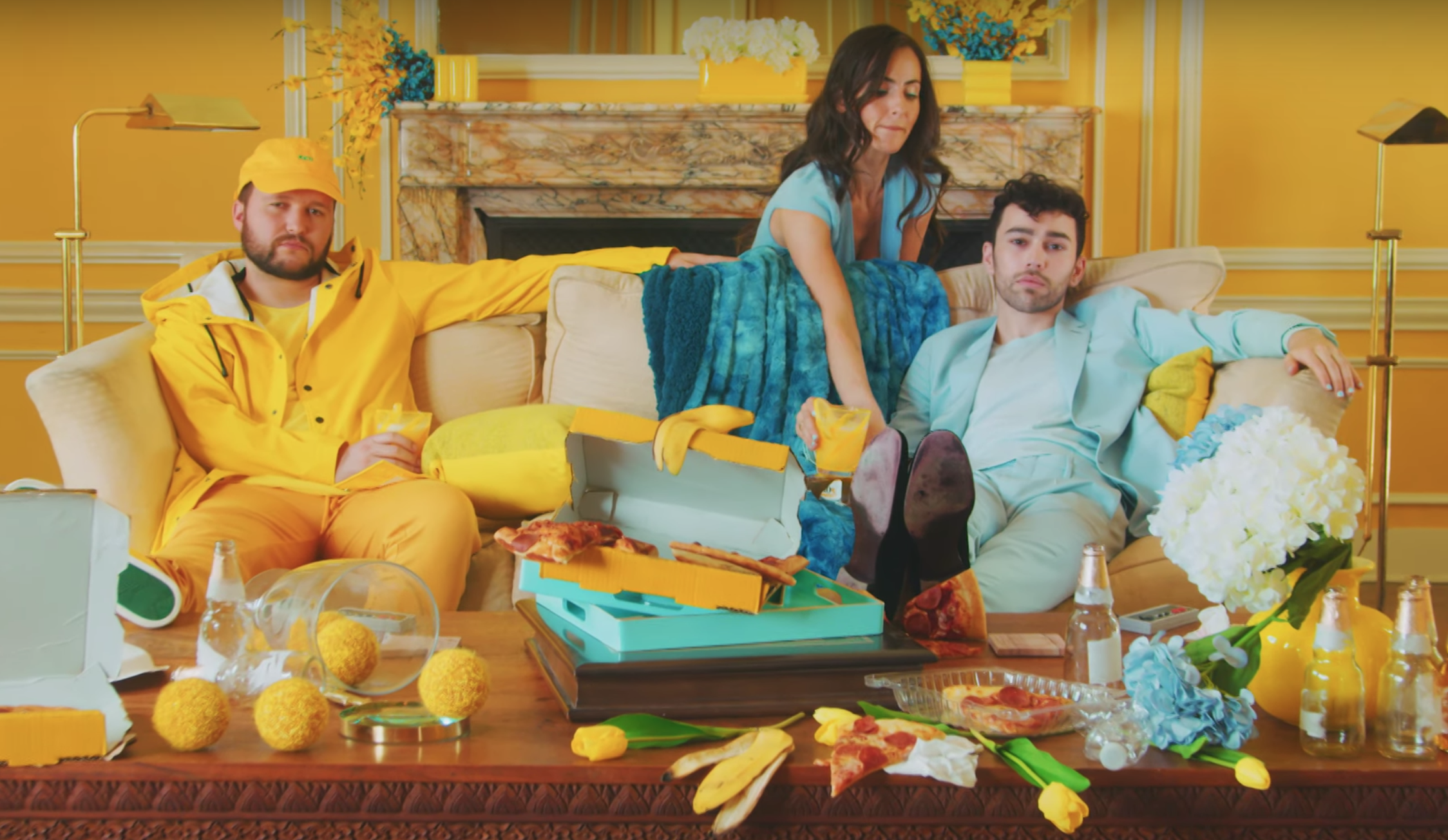 We love MAX more after listening to his new single "Love Me Less" (feat. Quinn XCII). Kicking off his Yellow Era, the pop color video is both mesmerizing and hilarious. The strong marigold yellow, deep teal, and aqua color palette offers up a beautiful visual representation of opposition. The song whose lyrics beg the question "would you love me less?" posing a series of instances where love can be tested.

The video does an amazing job of siding with the argument that true love celebrates a person and loves their perceived flaws—including their insanely chaotic pizza loving mess, stinky bathroom business, video game playing, stuffed monkey loving flaws. MAX might ask, "will you change me, am I ugly, I won't blame you if you do," but we wouldn't change a thing.

The bouncy piano and downtempo humming beat layered with MAX's vocals with a short rhythmic lyric break make this a fun listen. From his start as a performing kid to his singing/dancing/modeling background, MAX seems to be taking the Timberlake lane. The song would slide in alongside any JT song and fit like a slick pair of shoes.
Tags:
love me less
,
MAX
,
Quinn XCII
,
Sarah Madden