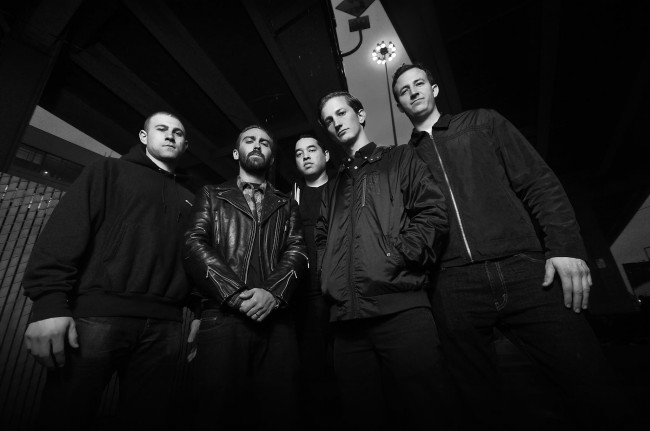 Matt Wilson, vocalist of Set Your Goals, has started a new band called Chains. The quintet also includes  Travis Pacheco, Manuel Peralez, Anthony Pizzarelli, and Thomas Magleby. Chains is streaming their first song "Cages" from a forthcoming EP titled  The Sorrow, The Sadness  which is expected to release early next year with Wilson's new label, Calaveras Records.
Regarding the new direction and style of music, Wilson said:
"I am equal parts darkness and light, and I have always had ideas that wouldn't  quite work  for Set Your Goals; either the lyrics were too dark or the parts were too aggressive. Chains is an outlet for that. Once Set Your Goals slowed down I was able to put my  ideas into motion. I grew up listening to  extreme music, and this project is more in line with those tastes."
Set Your Goals went silent and fell into a hiatus in 2012, following their summer 2011 release  Burning at Both Ends and two well-received singles "I'll Walk it Off" and "Only Right Now." The new project  Chains is an entirely different sound from Set Your Goals, taking a more aggressive stance, as Wilson explained. The band is streaming their first song "Cages" below. Keep an eye out for the new EP in early 2015.
Tags:
Chains
,
Set Your Goals