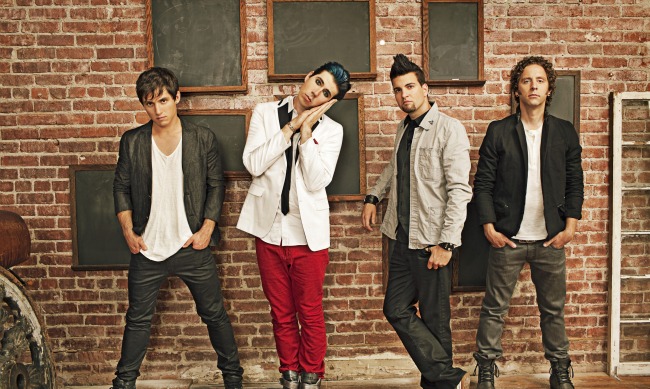 Sunday night on The Gunz Show, Mike Ayley of Marianas Trench revealed that the band will be re-releasing their latest album Ever After in the U.S. and announcing a Canadian tour soon. See what he had to say below.
"I don't know how much is public right now but…we're going to re-release the album with a couple of new tracks on it, or whatever you'd call re-releasing.   It's just like officially released to the U.S. so it'll be available everywhere properly, not just digitally, in a few places…There are going to be brand new songs that were actually like written back then or completely done or rewritten right now. Just taking the songs and now it's just the fine tuning part the adding and rewriting a bit, which was just a little bit."

"How do you know all this top secret information?! Yes, we're doing a Canada tour…I didn't know people read [Twitter] as facts rather than rumors…the Canada tour, we're doing one…I'm hoping we release those dates anytime now."
Listen to the full interview here!
marianastrench.net
twitter.com/mtrench
facebook.com/marianastrench
Tags:
Marianas Trench