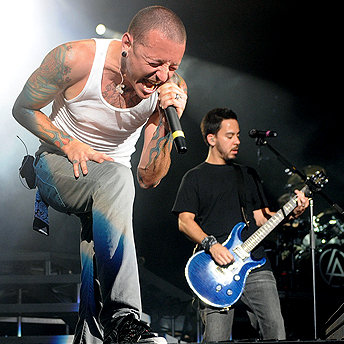 Linkin Park will record a new song and contribute to the score of this summer's guaranteed blockbuster Transformers 2: Revenge of the Fallen, Mike Shinoda announced on his Web site.
"In addition, we have been offered the unique opportunity to help score the film," Shinoda wrote. "The song we wrote is being used as one of the themes, and we will be writing various interpolations on that theme, and trying out some other thematic ideas."
In a studio update posted on March 28, Shinoda hinted that the song "is built on layered, heavy synths" and "it creates a nice interplay between the organic feel of the rhythm track and the more robotic feel of the keyboards."
The band is also working with composer "and resident ass kicker" Hans Zimmer on the score, which they hope to start recording in a few days.  Zimmer is a seven-time Academy Award nominee and won an Oscar in 1995 for The Lion King. Zimmer, along with James Newton Howard, won the Grammy for Best Score Soundtrack Album for a Motion Picture for their work on The Dark Knight at this year's ceremony.
Linkin Park played an essential role in the first Transformers film, contributing their Minutes to Midnight track "What I've Done" to the movie's end credits and in the trailer and commercials during the promotion. Shinoda also featured on Styles of Beyond's "Second to None," which also appeared on the first film's soundtrack.