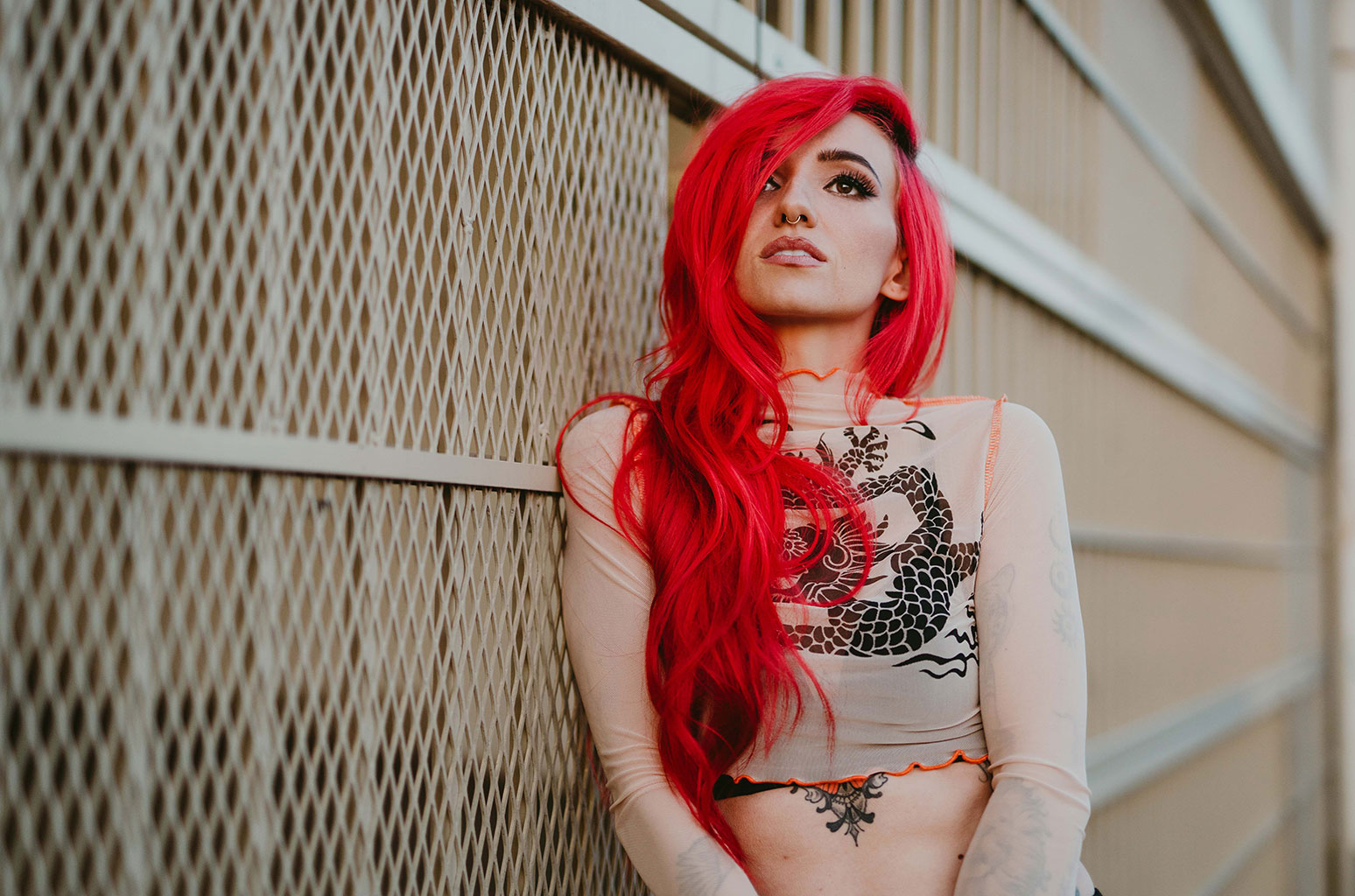 Here's to all the "Lost Girls". LIGHTS is back, armed with an acoustic guitar, a couple of katanas, and a can of spray paint. That only means one thing: Skin&Earth Acoustic is coming! The wait is finally over—the acoustic take on her most recent album is out July 12th. To celebrate, she's released a brand new song called "Lost Girls" with a neon-fueled video created by her husband Beau Bokan of Blessthefall. The song has a quiet power to it that will fill you up with the strength to take on the world after just one listen. LIGHTS said in a post about "Lost Girls":
"To every girl told she wasn't enough. Or she was too much. That she was too proud, or too insecure. Too square, too slutty. Too butch or too pussy. Too "maybe stop eating", too "eAt a BuRgEr". Too ugly, too made up. To every woman who spent her life thinking she was lost.‬ Now here we sit, on top a of a mad world, a lil bruised from years of being told we couldn't get it right, now here we sit, behind the wheel of the vehicle that used to drive by screaming all these things we should be, now here we sit, finally proud that we were lost girls all along."
LIGHTS has signed to Fueled By Ramen to release this record—which she recorded, produced and mixed herself (yeah, she's just that badass). She recorded each track in different spaces—corresponding to their chapters in the Skin&Earth comic—to make the sound completely atmospheric. To make the news even sweeter, she's heading out on tour to perform the new album, with support from Tillie! You can see all the dates below and get your tickets on Friday. Her past acoustic records have always been golden and, coupled with the world of Madison Oasis she took us to with Skin&Earth, we cannot wait to dive into whole new realms of musical magic. Make sure to pre-order Skin&Earth Acoustic right now!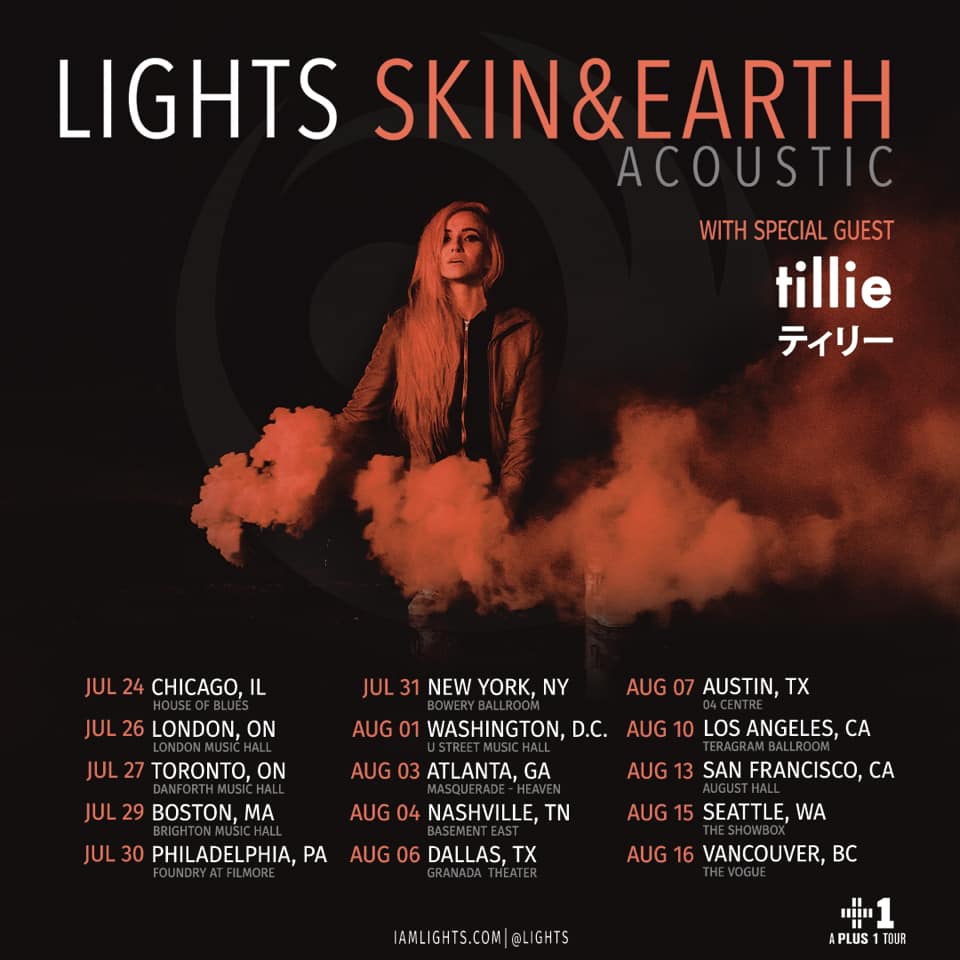 Skin&Earth Acoustic track listing:
"Skydiving (Cliff Recording)"
"Until the Light (Truck Cab Recording)"
"Savage (Rain Recording)"
"New Fears (Bedroom Recording)"
"We Were Here (Tunnel Recording)"
"Kicks (River Recording)"
"Almost Had Me (Desert Recording)"
"Tabs"
"Lost Girls"'
"Down Forever"
Lights acoustic tour dates:
July 24 – Chicago, IL @ House of Blues
July 26 – London, ON @ London Music Hall
July 27 – Toronto, ON @ Danforth Music Hall
July 29 – Boston, MA @ Brighton Music Hall
July 30 – Philadelphia, PA @ Foundry @ Fillmore
July 31 – New York, NY @ Bowery Ballroom
Aug. 1 – Washington, DC @ U Street Music Hall
Aug. 3 – Atlanta, GA @ Masquerade – Heaven
Aug. 4 – Nashville, TN @ Basement East
Aug. 6 – Dallas, TX @ Granada Theater
Aug. 7 – Austin, TX @ 04 Centre
Aug. 10 – Los Angeles, CA @ Teragram Ballroom
Aug. 13 – San Francisco, CA @ August Hall
Aug. 15 – Seattle, WA @ The Showbox
Aug. 16 – Vancouver, BC @ The Vogue
Tags:
Fueled By Ramen
,
Lights
,
skin and earth
,
skin and earth acoustic