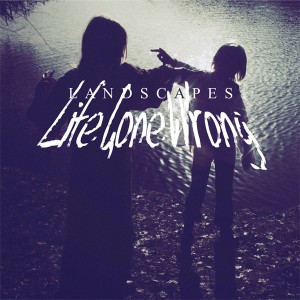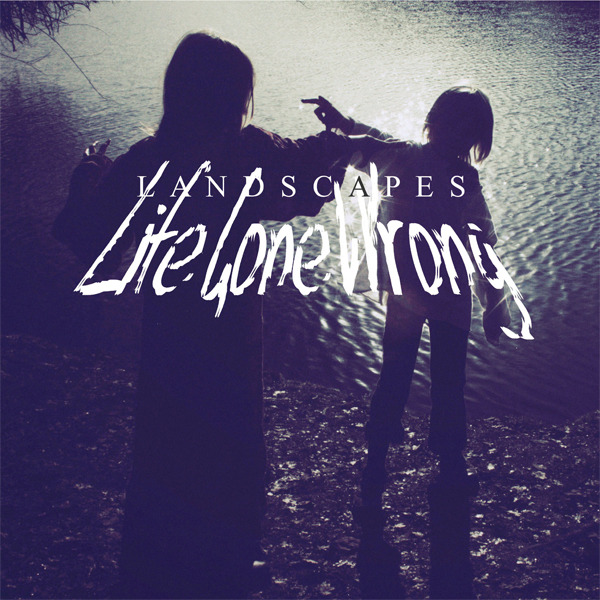 Landscapes are taking British hardcore to a whole new level with their debut album Life Gone Wrong. After touring all over Europe and sharing the stage with bands like Defeater and Touche Amore, expectations were high for their debut full-length — and the album delivers. Landscapes have a familiar sound while still managing to blaze their own path through the contemporary melodic hardcore scene.
With a vocal style comparable to Comeback Kid's Andrew Neufeld, "Cemetary" builds from a slow, repetitive guitar line before easing into their more aggressive style. When vocalist Shaun Milton takes a break from screaming in "Providence" in favor of a spoken word style, adding another dimension to the already well-rounded album. Both this song and "Forgiveness" have a steady, slow pace, showing off the band's gentle side. The latter is largely an instrumental track, with Milton revisiting the spoken word style towards the end. The album's instrumentals are reminiscent of Misery Signals, matching their elaborate drumming style with creative guitar lines.
Landscapes have one speed, and that is go. Each instrument battles for attention, especially in tracks like "Disdain" and "Epilogy," both fast-paced melodic punk songs that waste no time getting started. Even slower tracks like "No Love" and "Dream" have no problem packing the band's hardcore sound into them, with laid-back instrumentals contrasting with the passionate, aggressive vocals. "Coming Of Age" is a perfect halfway between these two styles, starting out with their slower, more melodic sound before transitioning into a more traditional hardcore sound. Blending these styles is what sets Landscapes apart from the other hardcore bands out there today.
Life Gone Wrong is a record that will have you energized from beginning to end. With fast-paced drumming and a droning guitar sound, Landscapes have created an album that fans of heavy music will gravitate towards. Life Gone Wrong is packed with raw vocal performances and intricate instrumentals for an intensity that will have listeners coming back.
Rating: 3.5/5
Tags:
Landscapes