king neptune Releases First Single + Announces Los Angeles Show Presented by idobi Radio!
By Emillie Marvel | April 20, 2016 at 5:12 PM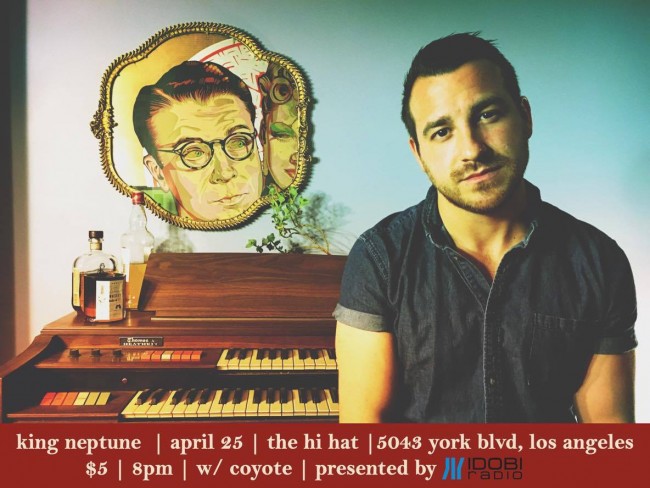 The latest, the freshest, the most recent and possibly the coolest addition to our music library is king neptune's brand new single "black hole". The project, launched in 2015, belongs to New York singer/songwriter Ian Kenny.
He's already played a few New York showcases, such as the legendary CMJ, and now he's bringing his alt-rock vibes to Los Angeles. Be here on April 25th (that's this  Monday!) to rock with king neptune himself. Check out details above, then let us know what you think of "black hole" at the show!