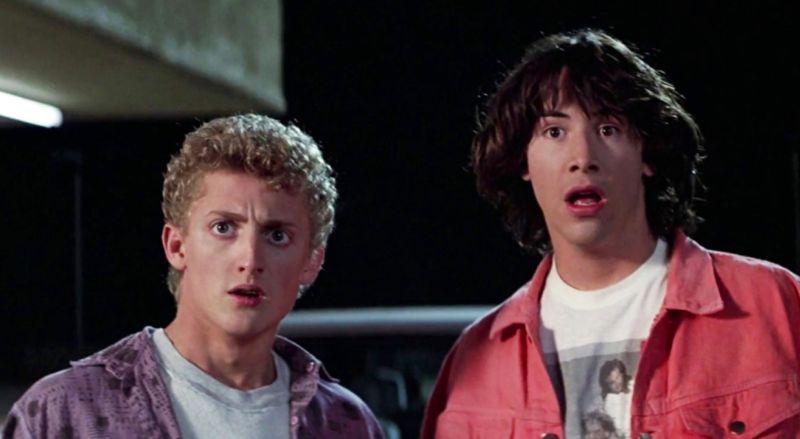 Photo: Orion Pictures
Did you feel a disturbance in the space time continuum? That's because something epic just happened. Bill & Ted are getting a third movie called Bill & Ted Face the Music.
This time around they won't be time travelling for history reports (like in Bill & Ted's Excellent Adventure) or escaping the Grim Reaper (Bill & Ted's Bogus Adventure). Instead, they're dealing with families and adult responsibilities—oh, and writing a song that will literally save the world.
Keanu Reeves and Alex Winter have reunited for the film, which is currently in pre-production. It's been 27 years since we last saw Bill & Ted, and now that they're back we only have one thing on our minds—are strange things still afoot at the Circle K?
Tags:
Alex Winter
,
Bill & Ted Face The Music
,
Bill & Ted's Bogus Adventure
,
Bill & Ted's Excellent Adventure
,
Keanu Reeves