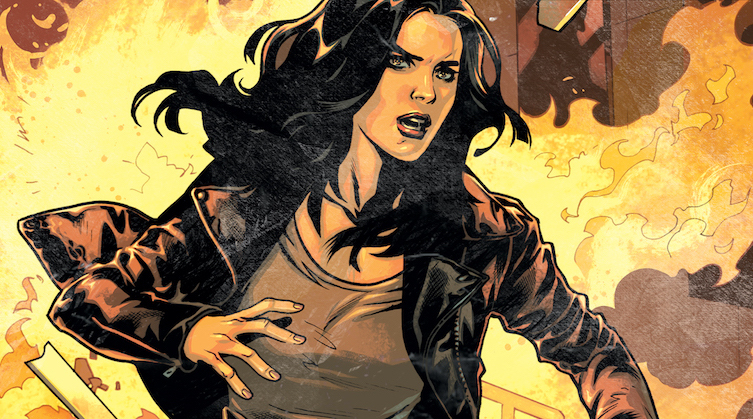 Artist: Ema Lupacchino
Season 2 of Marvel's Jessica Jones is just days away, and we cannot WAIT. To add to that excitement, the show has released 13 exclusive pulp art covers all designed by different female artists, inspired by the upcoming season.
Each cover takes themes from one of the episodes, and includes the corresponding episode title too! Keep scrolling to see all 13 beautiful pieces of art and get ready to binge-watch your way through season 2 of Jessica Jones on March 8th, only on Netflix.
Want more? Read our spoiler-free [P]Review here!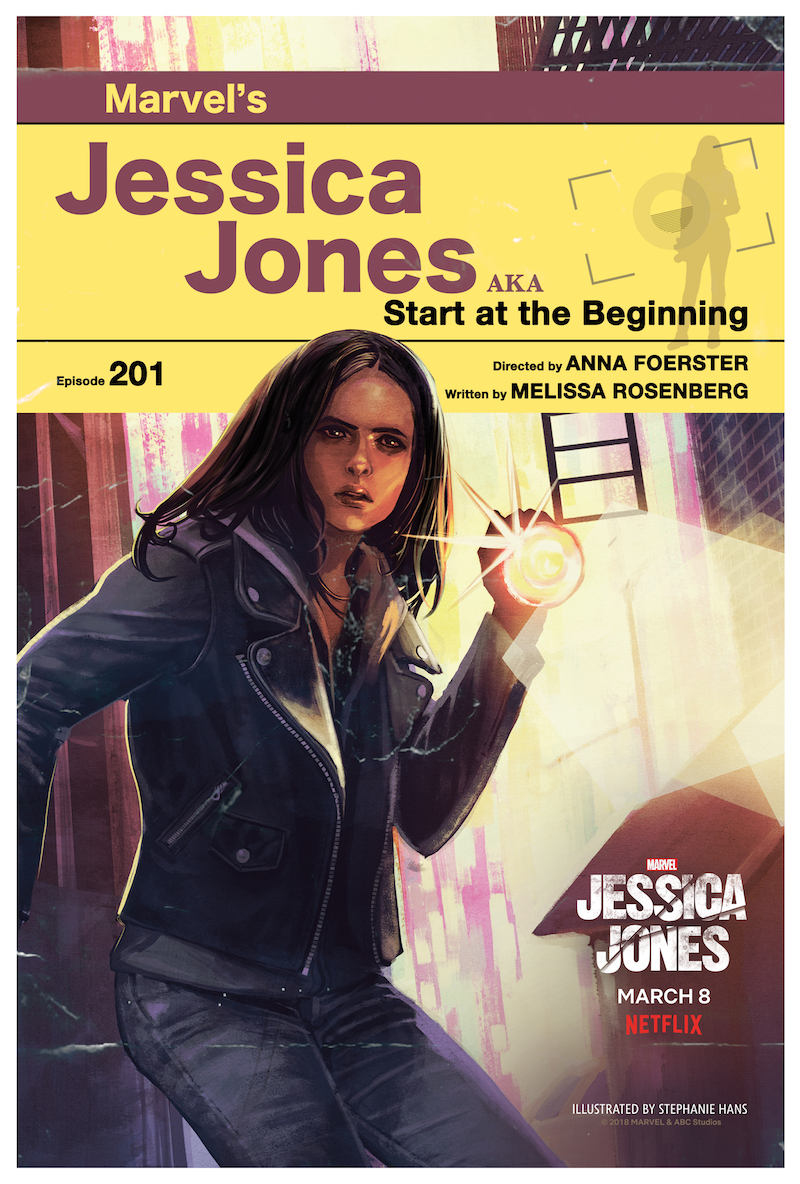 Episode 201: AKA Start at the Beginning. Artist: Stephanie Hans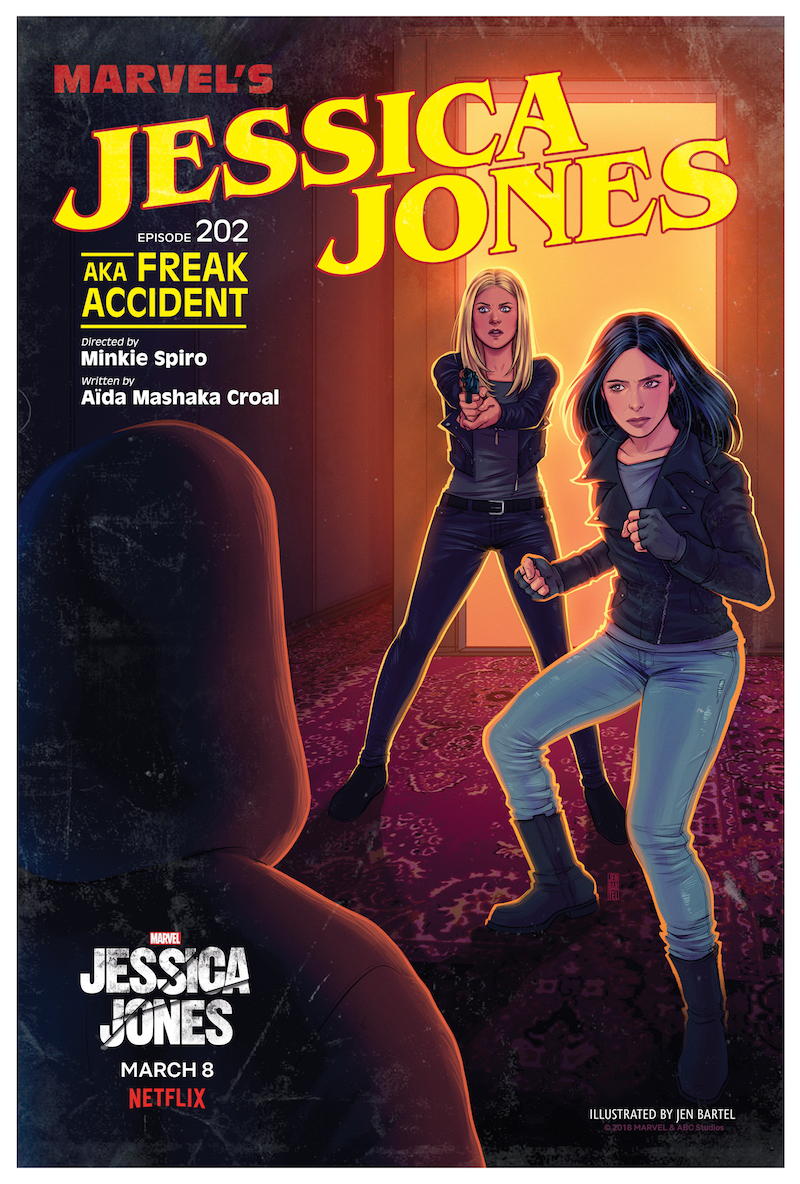 Episode 202: AKA Freak Accident. Artist: Jen Bartel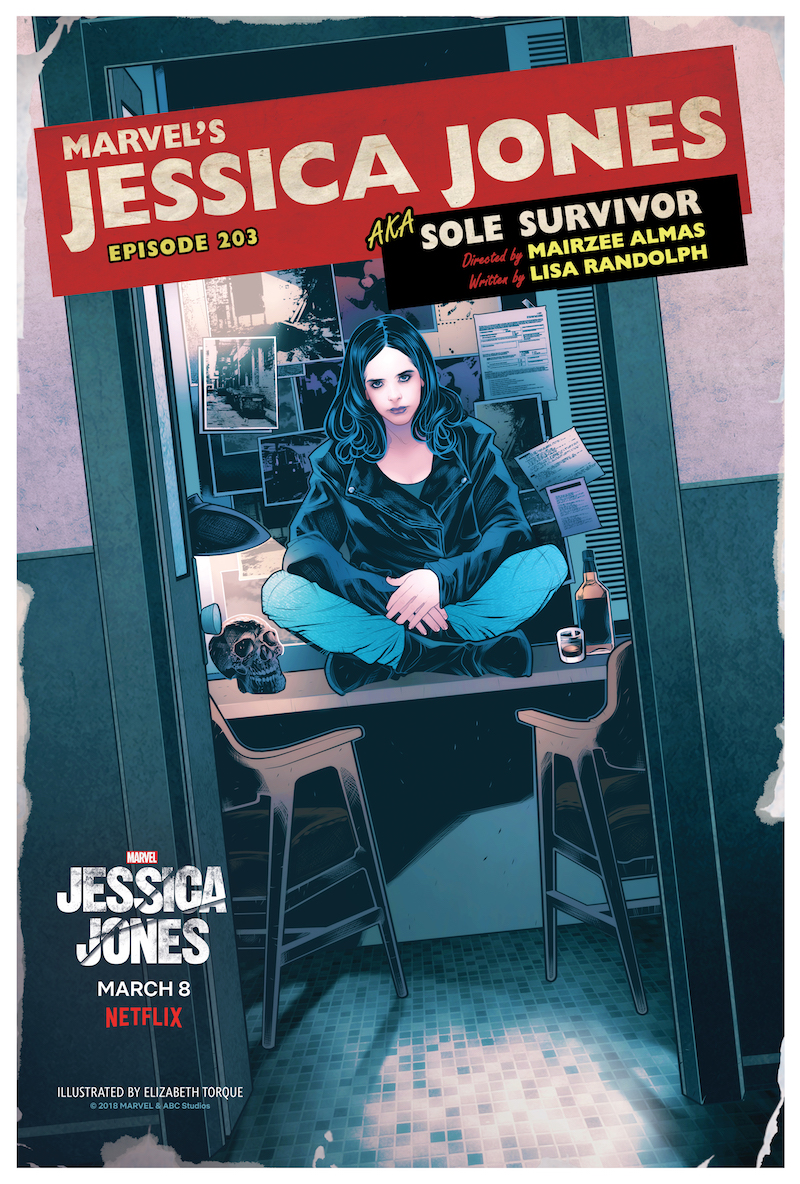 Episode 203: AKA Sole Survivor. Artist: Elizabeth Torque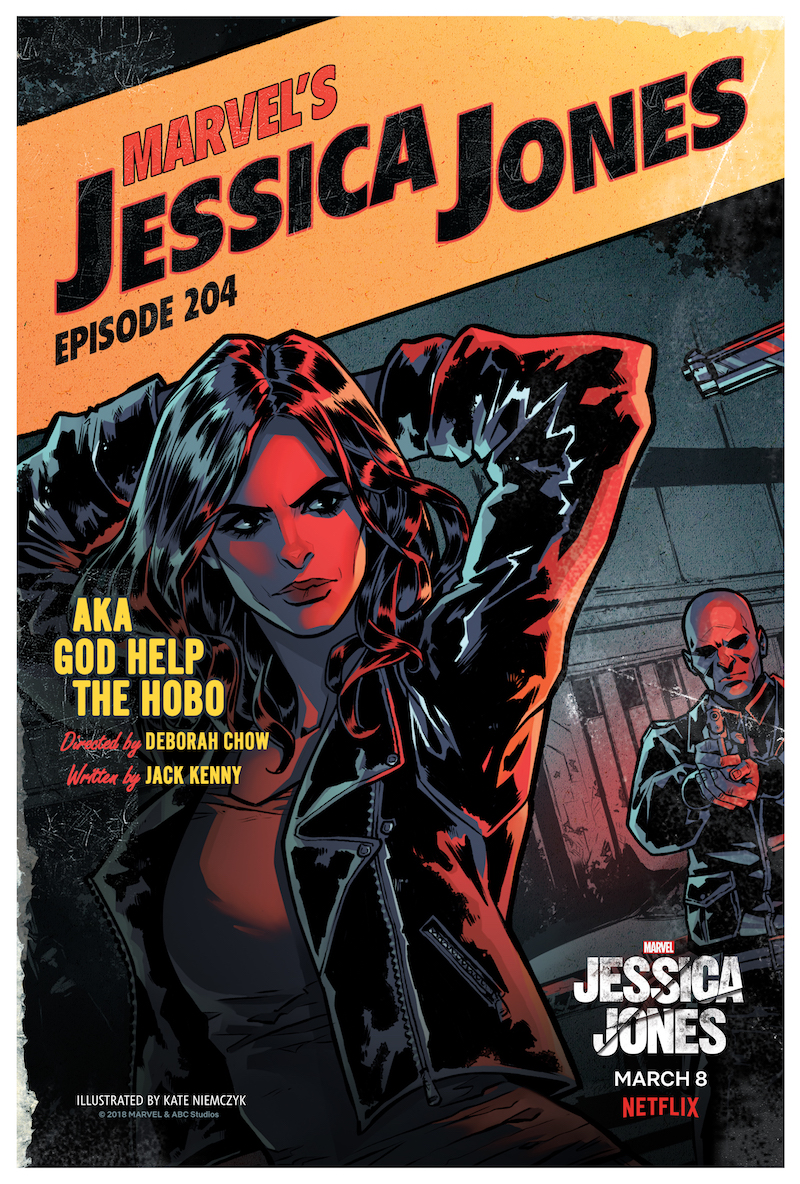 Episode 204: AKA God Help the Hobo. Artist: Kate Niemczyk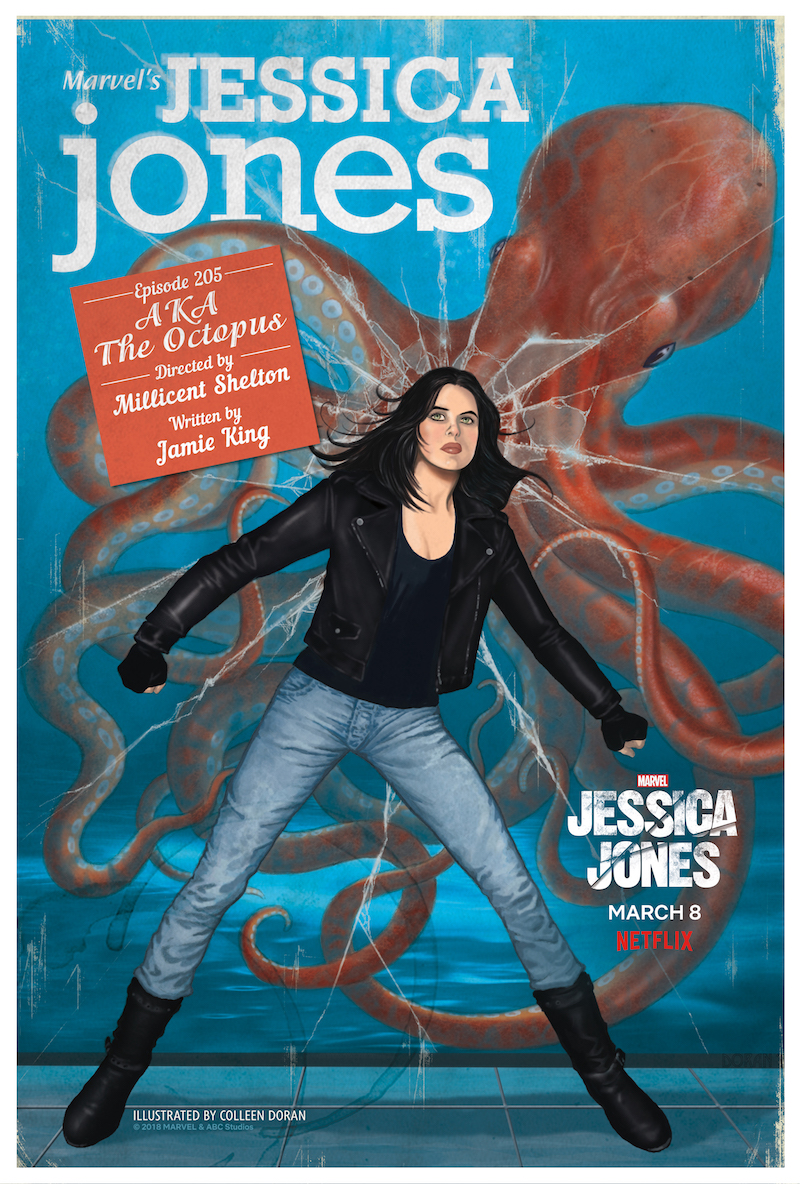 Episode 205: AKA The Octopus. Artist: Colleen Doran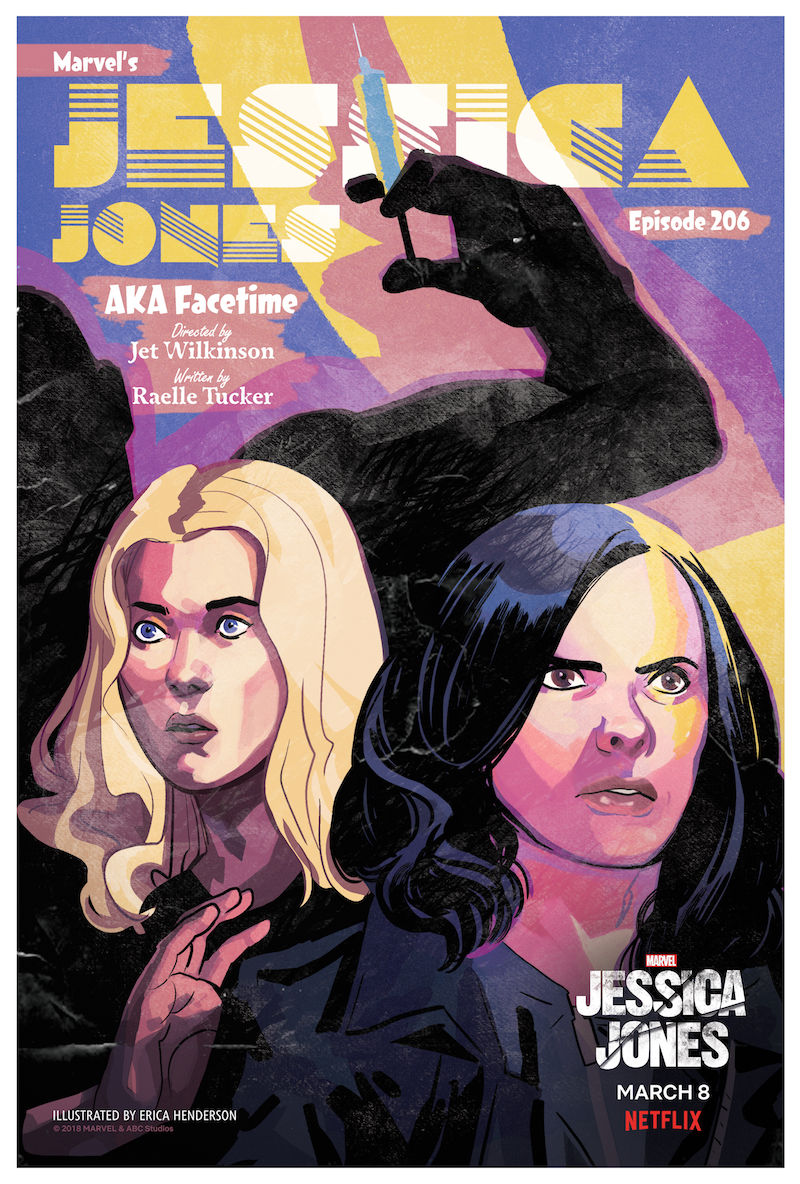 Episode 206: AKA FaceTime. Artist: Erica Henderson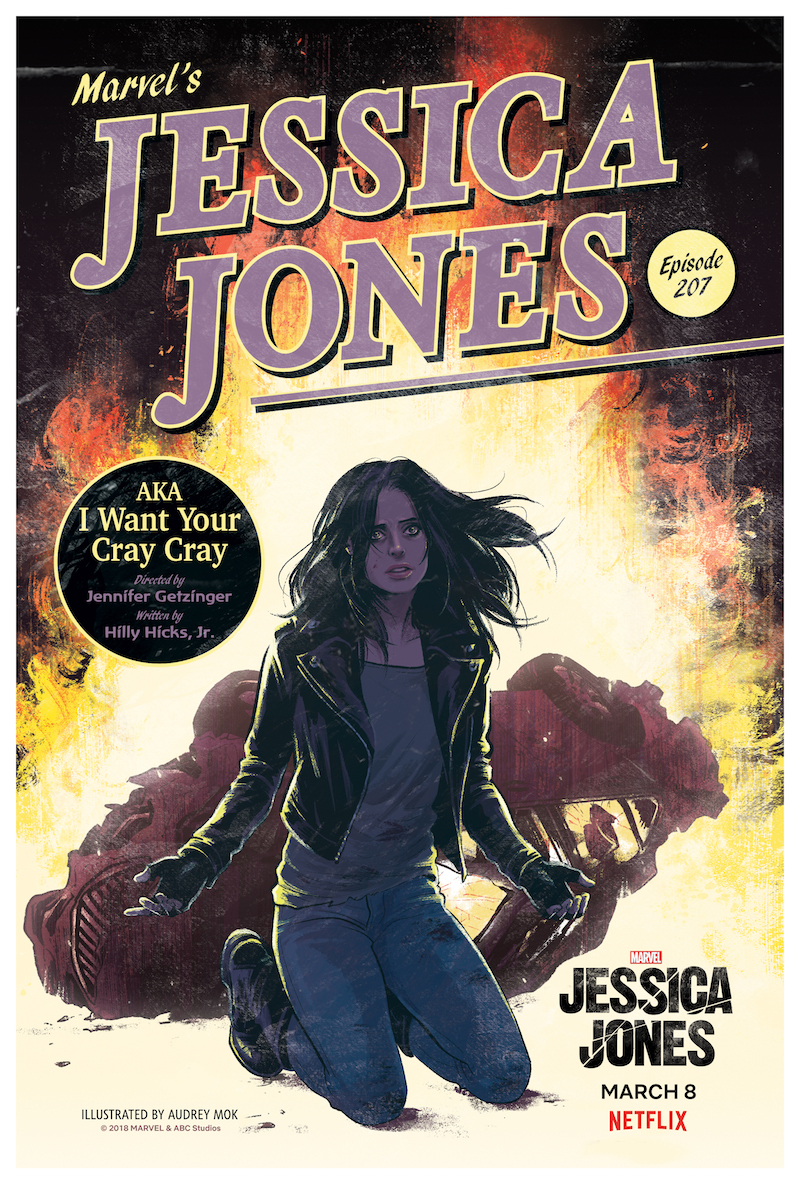 Episode 207: I Want Your Cray Cray. Artist: Audrey Mok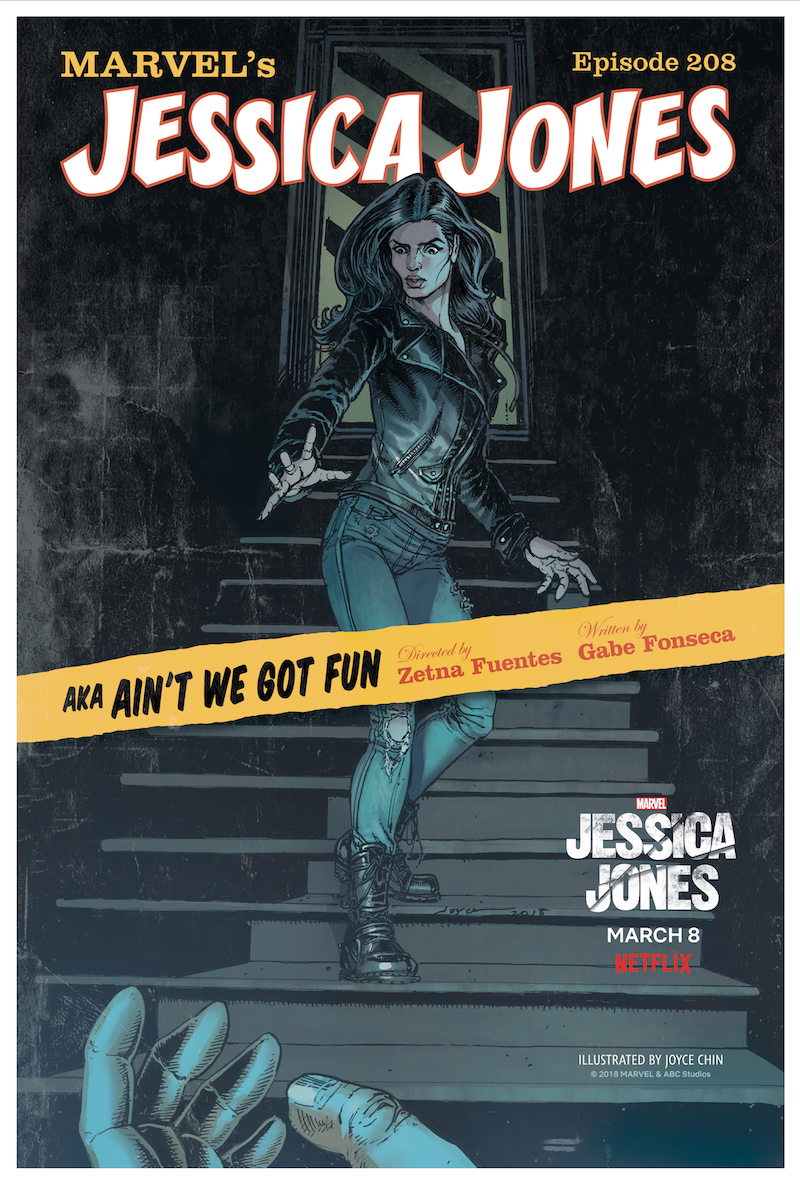 Episode 208: AKA Ain't We Got Fun. Artist: Joyce Chin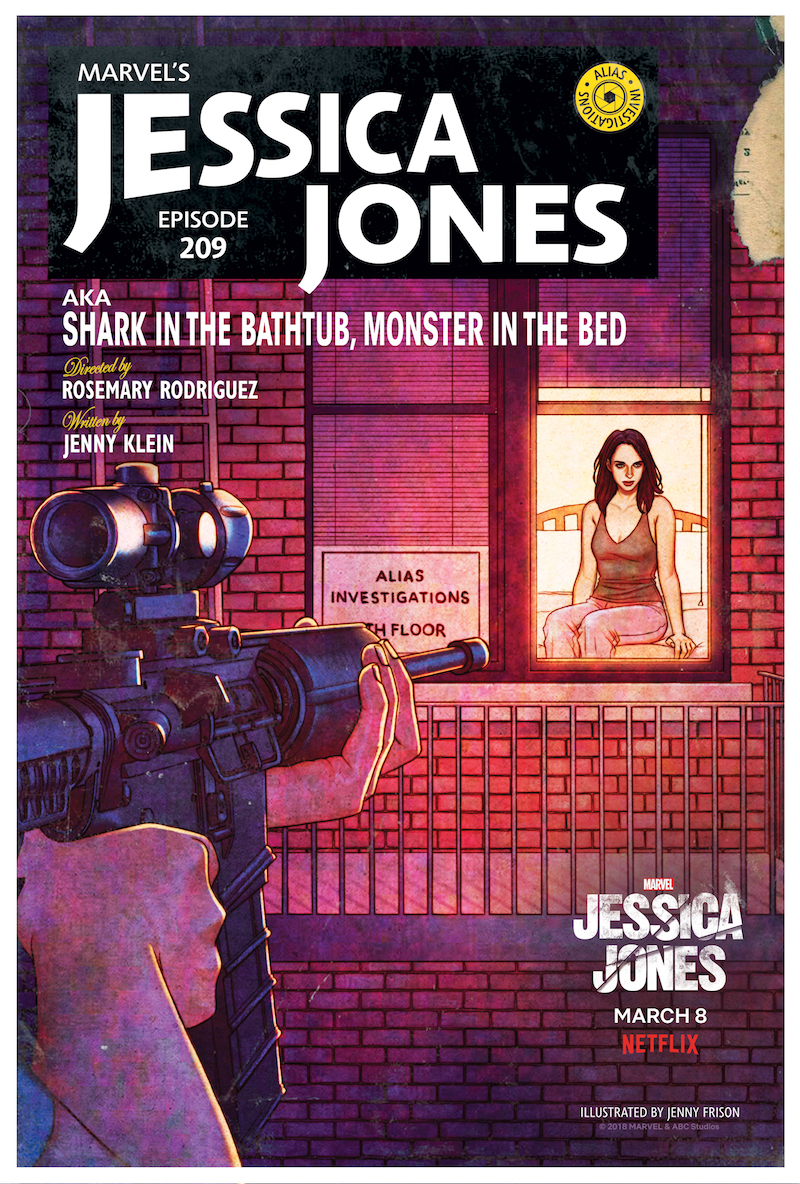 Episode 209: AKA Shark in the Bathtub, Monster in the Bed. Artist: Jenny Frison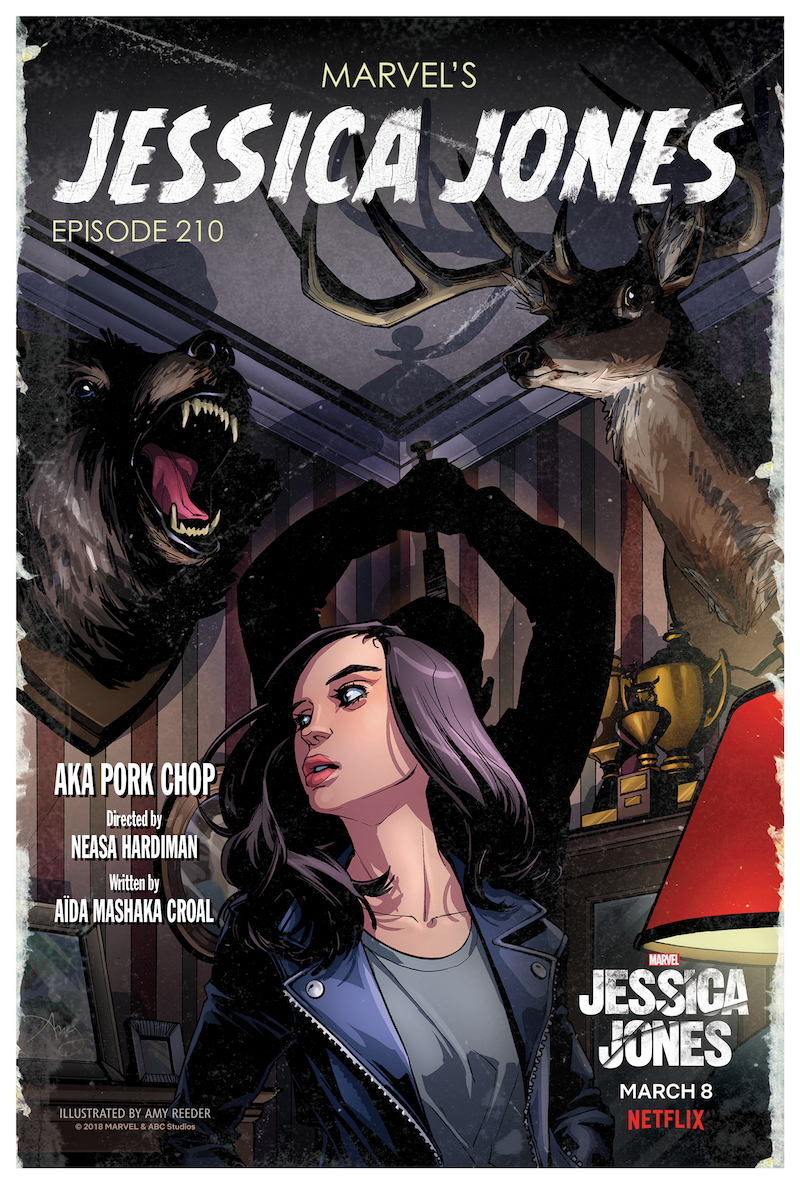 Episode 210: AKA Pork Chop. Artist: Amy Reeder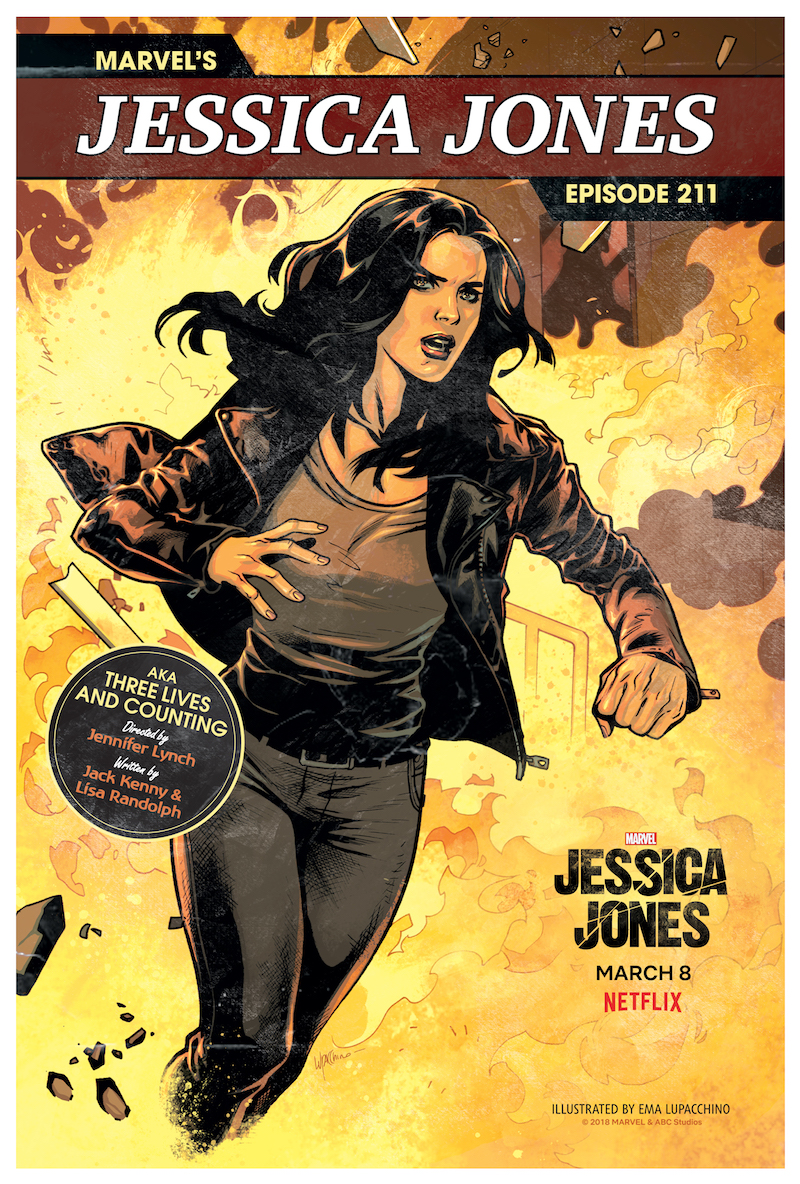 Episode 211: AKA Three Lives and Counting. Artist: Ema Lupacchino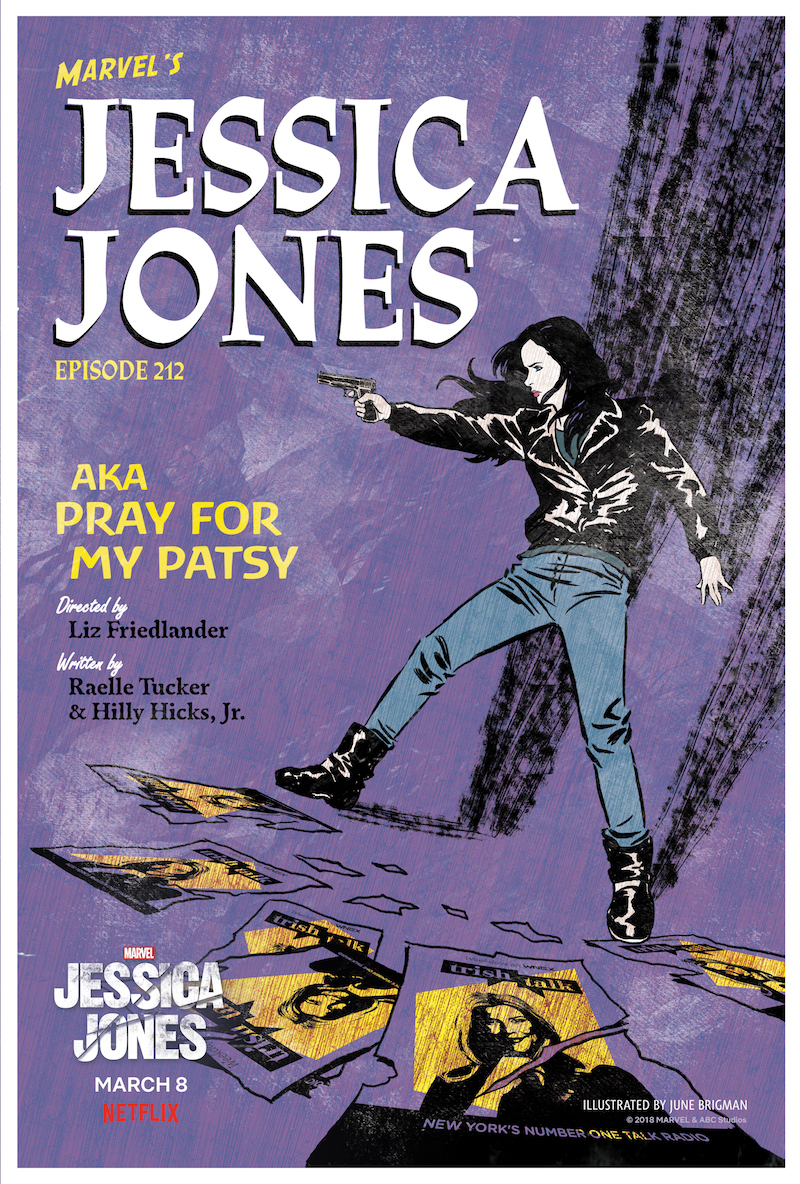 Episode 212: AKA Pray for my Patsy. Artist: June Brigman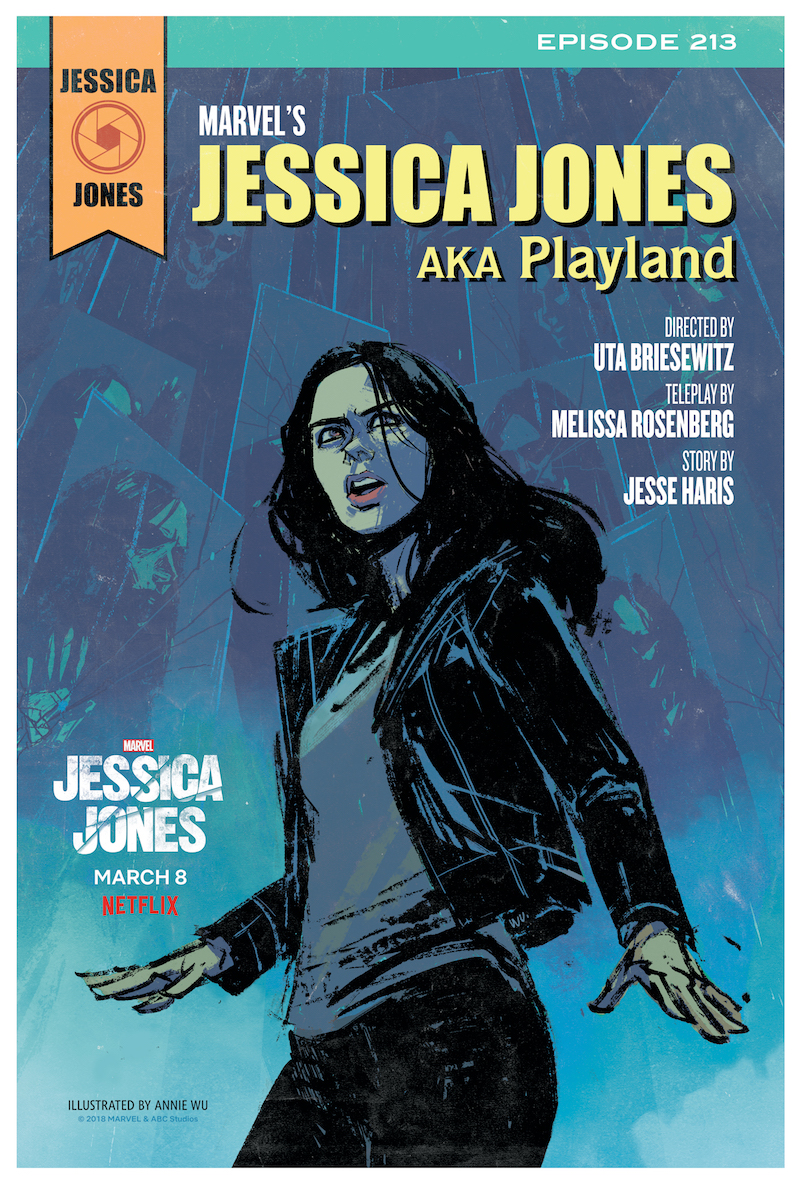 Episode 213: AKA Playland. Artist: Annie Wu
Tags:
Jessica Jones
,
MARVEL
,
Marvel's Jessica Jones
,
Netflix