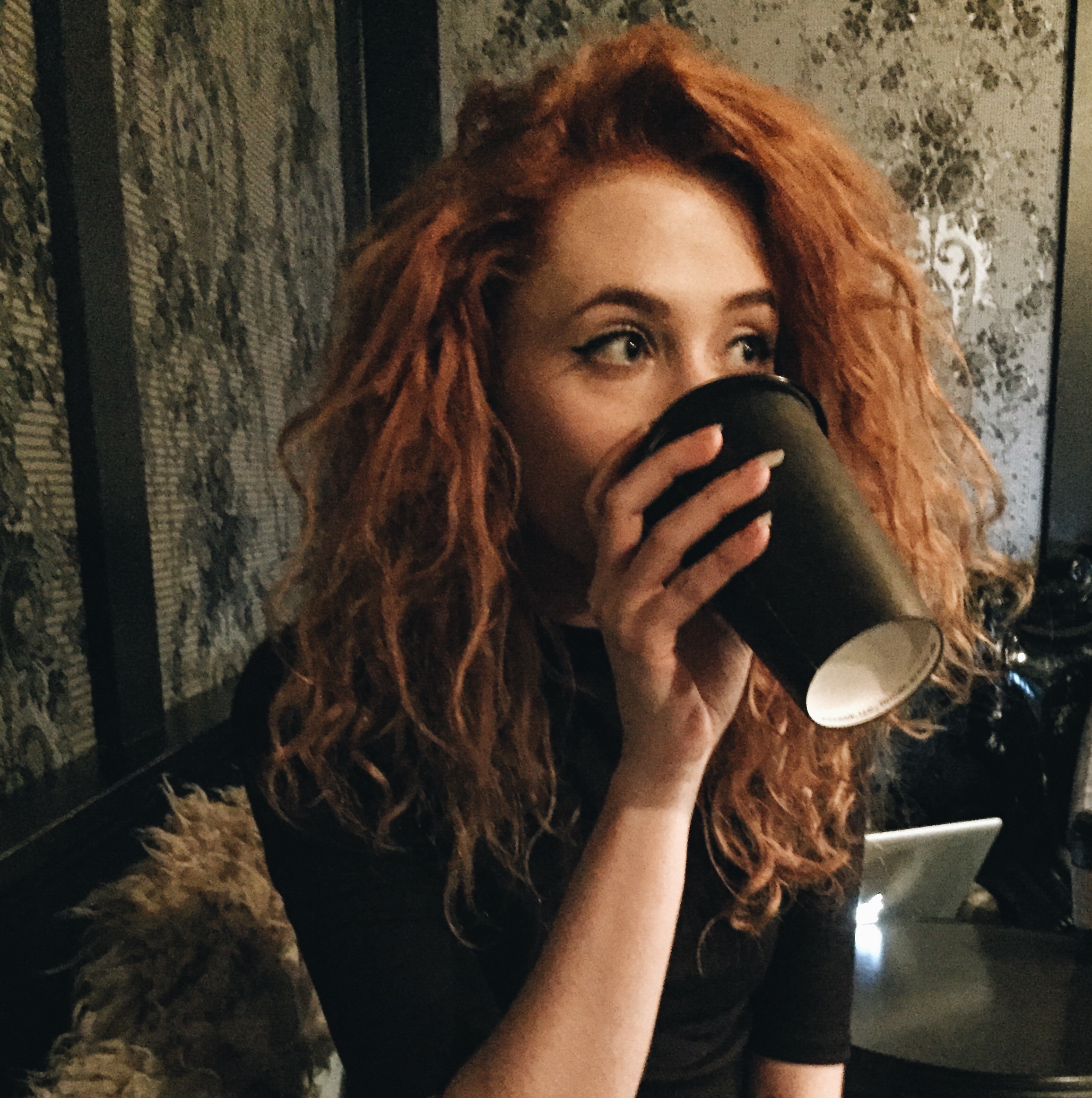 "The accent got her," Janet Devlin disclosed to me with a half-chuckle as she repeated her coffee order a second time to the slightly mesmerized bartender. We placed our orders and kept to the side to wait. It was a rainy day in New York City–the second rainy day of four in a row that week. We had met up at Ground Central, a cozy coffee shop-library hybrid in the heart of Midtown Manhattan. The place was a bit more packed than expected but we settled in.
Her and I sat down at a corner and immediately pulled our phones out and placed them on the table. Just like myself, Janet is also admittedly often swept up by millennial tendencies. That day, however, was pretty significant, and her phone did deserve a bit of attention: it was her 21st birthday.
"My socials are going mental," she laughs. She was in for more surprises, but more on that later. Earlier that morning Janet had just sent out PledgeMusic updates, which serve as a more direct means of communication between the singer/songwriter and her adoring cross-continental supporters. On top of thousands of "happy birthday" greetings, she was receiving a rush of compliments on a new song she had just put out that morning, entitled "Happy Holidays."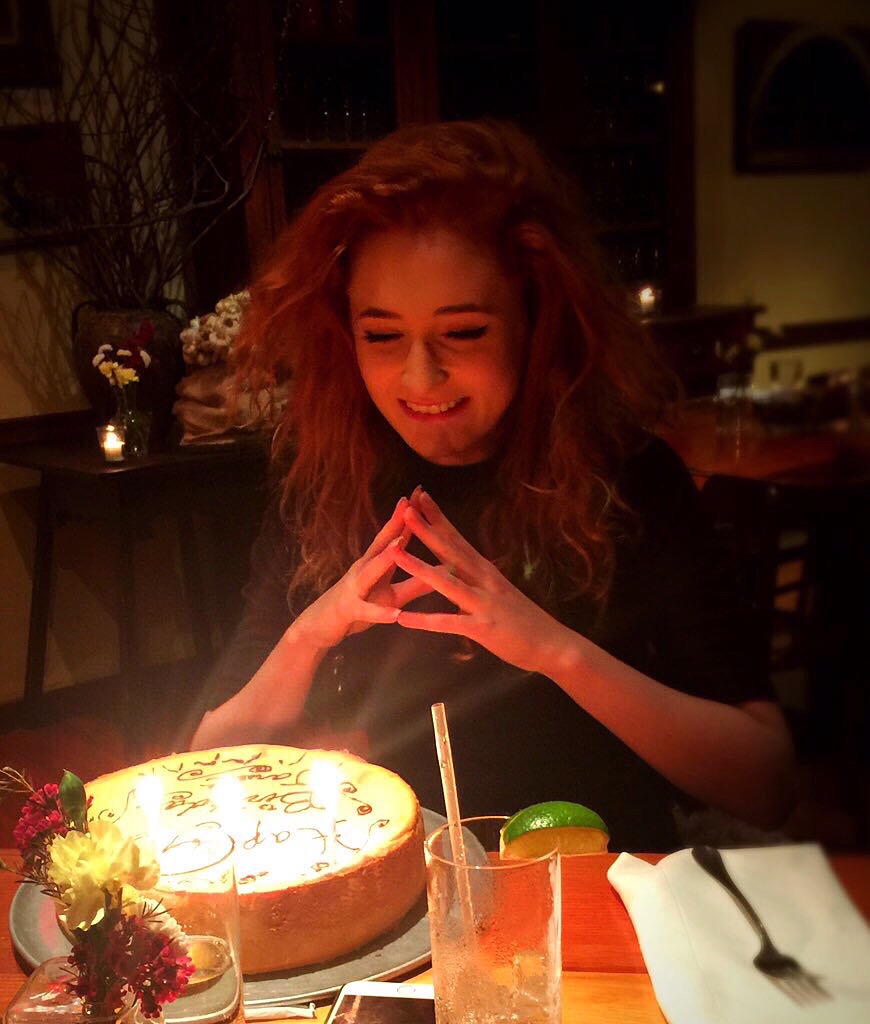 At merely 21 years old, Janet carries the work ethic of an industry old-timer. Full of charm and musical talent, the young Northern Ireland native moved to London by herself at the age of 16 to pursue music. When asked which city she liked better, she immediately chimed in with: "That's tough. Where I'm from in Ireland is the middle of nowhere. Very stereotypical. It's the complete opposite of busy London, so I like that I'm able to visit home and take a break."
Although London is primarily where Janet made strides (having been a fan-favorite X-Factor contestant in 2011), Gortin, Ireland remains a special place. Home, she shared, is where her love for music was established. "I started to love all sorts of music at a very young age." She talked about traveling for hours to go see bands live in Dublin. "I remember wanting to be the drummer for an all-girl punk band." Interestingly enough, this is how she got her start as a singer. Young Janet would join singing competitions and used the prize money to buy her own drumkit. To her delight, she was able to afford a beautiful Pearl alpine white kit. "It's still all set up at home," she adds.
"If you told 15-year-old-me that I'd be doing all of this right now, I'd probably be really upset and told you that you were lying"
Unlike most girls her age, a lot of the things she used to do during her spare time have now become a full-time gig, and she could not be happier. Janet found comfort in having turned her favorite pastimes into a career. "I just can't see myself doing anything else." She recalls a time in secondary school where all she could think to herself was, "I don't want to do this for the rest of my life," she paused. "It has got to be better than this."
And better it did become. After putting out her debut record Running With Scissors in 2014, Janet garnered a massive following on YouTube and other facets of the media, has toured the UK and the United States, and is planning to put out more new music. "If you told 15-year-old-me that I'd be doing all of this right now, I'd probably be really upset and told you that you were lying," she says with a genuine expression of awe and disbelief. In that moment modesty shines through and I see Janet as the young girl she described earlier in our conversation. "I've always felt a little different. I used to get picked on because of the music I liked or the clothes I wore. I never thought singing would be a thing. Like, the thing."
Some of her latest endeavors include a festive EP, entitled December Daze, a six-track compilation of both her renditions of old holiday tunes and original songs. "Joni Mitchell's 'River' is also in it. It is, hands down, the most difficult song I've ever tried to sing." She pointed out that it wasn't necessarily a Christmas song but she loved the holiday references in it.
"I'm an absolute Grinch," she admits as she thinks back on past holidays. "But I was in New York last February… it was crazy and really cool. The Hudson had frozen over and everything. I remember walking around Central Park and it was so Christmas-y. In February! All that went through my head was Home Alone and Elf and Christmas carols, so I decided to get in the spirit."
Janet's unique and enchanting vocals perfectly conform to light instrumentals and her indie-pop/folk dynamic. "I have this little flick in my singing voice that I might have gotten from my great grandfather. Apparently it's an Irish thing where you sort of have a distinct tone of voice passed down to family." When asked how involved she is in the production aspect of her music, she talked about the progress behind the whole catalogue. "I definitely understand what I'm doing way more now. I didn't expect to already have this much [material] out. She adds: "I've played a bunch of instruments on my EPs before. I've done the ukelele, guitar, percussion, even the glockenspiel."
Her other EP, entitled Duvet Daze, is solely a covers EP (and cleverly-titled at that). It is due out in the US around the same time as December Daze. Though her original songwriting showcases a lot of wit and personality–as she writes all her lyrics on her own–Janet enjoys serving up her renditions of other songs. "All these things stay in my head and it's a mess whenever I'm not writing or coming up with something new. As soon as I get them all written down, I start to feel so much better. And essentially, the fact that people listen is just an absolute bonus," she notes cheerfully.
At its very core, a musician's success can largely be attributed to their supporters. Janet comes at a loss for words whenever I would ask her to describe the type of support she gets from her fans. "I look at them all as friends," she says. "I do my best to break that barrier between an artist and a fan. I know I would've liked that from musicians I looked up to when I was younger." Immediately after her trip to New York, Janet was set to play a show in London. "I get so overwhelmed by so many feelings and I am so touched when I find out about things that people do, like traveling to see me. I used to do that. I know what it is like. It's not easy."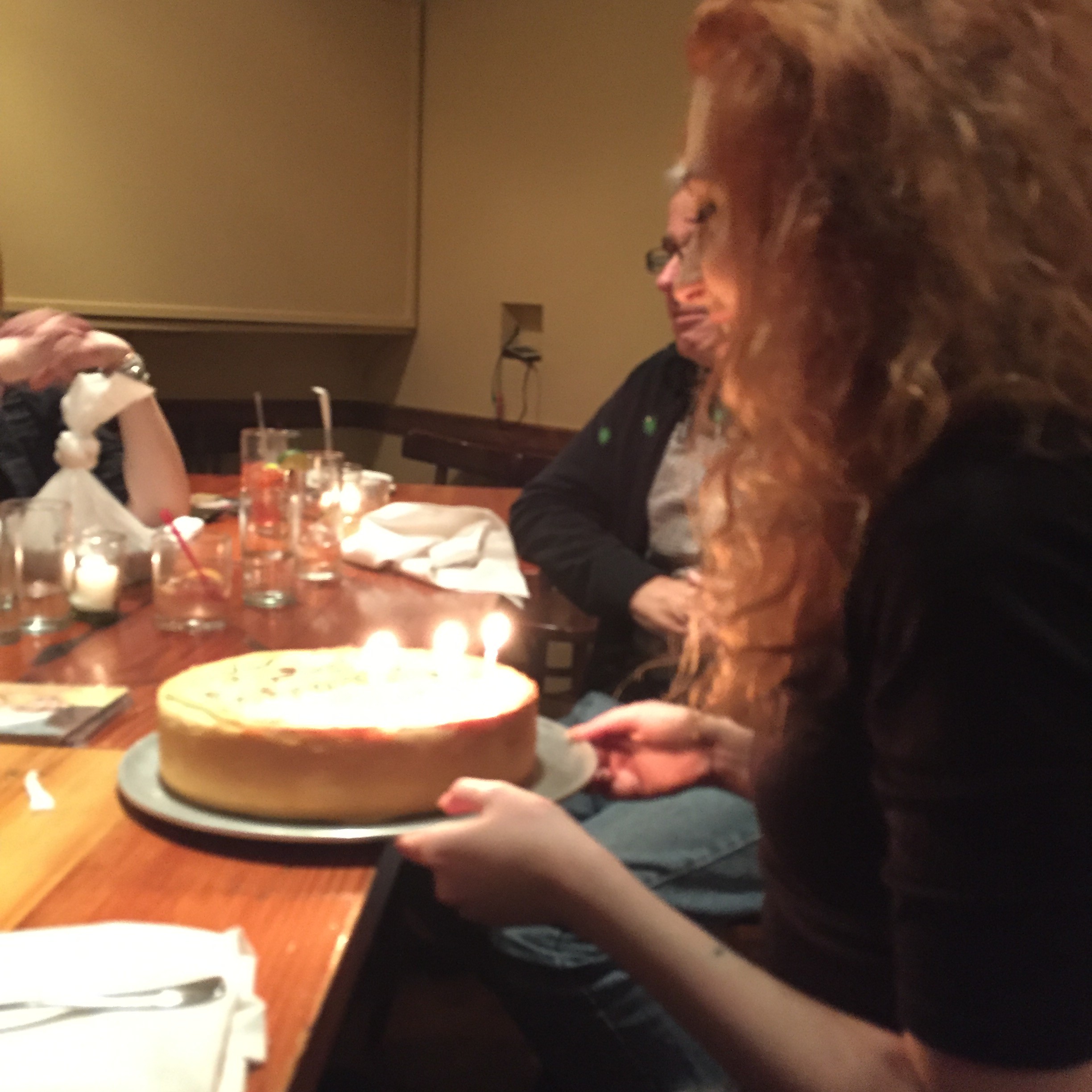 Later that day, Janet unknowingly walked into a restaurant with a room full of familiar faces ready to celebrate her 21st by her side. It was a room full of people who traveled to see her — people who believed in her and her music. Not one for being on the spotlight during her birthday, the humble artist admitted that a little bit of celebration from time to time couldn't hurt.
Janet Devlin describes her journey through music as if it were a fantasy she has yet to wake up from. When asked what she would tell the younger version of herself, she shares: "The world is definitely a big and scary place, but it's not as big and scary as you think… Also, sing more."
Janet's debut album, Running With Scissors, is available here. December Daze was officially released on November 27 in the US. You can grab a copy here.
Catch the idobi Holiday Listening Party presented by Janet Devlin on Wednesday 16th at 6pm ET, right here on idobi Radio!
Tags:
Janet Devlin