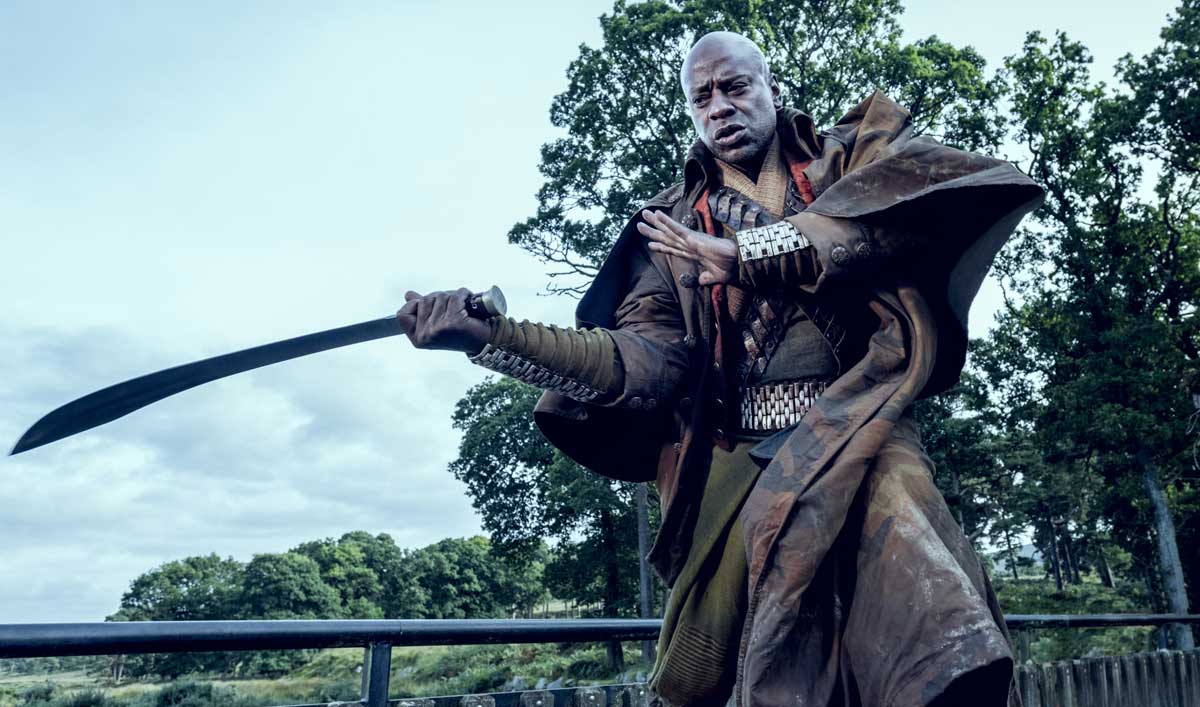 AMC has announced Into the Badlands is about to get even more starpower for season 3. Sherman Augustus, Babou Ceesay, and Ella-Rae Smith are set to join the cast as series regulars for the season return next year. Dean-Charles Chapman and Lewis Tan will also join as recurring guest stars.
From the character descriptions, it looks like we're getting a new injection of Bad into the Badlands. Find out what to expect from the new additions below, as we gear up for season 3, coming in 2018!
From AMC:
SERIES REGULARS
Sherman Augustus returns to the Badlands after being introduced as Nathaniel Moon, the former regent who lost his hand to Sunny in Season 2. In Season 3, Moon joins forces with The Widow in her war against Baron Chau in the hopes of avenging his feud with Sunny.
Babou Ceesay plays Pilgrim, a zealous warlord who is on a quest to recover a mysterious artifact from Azra that could tip the balance of power in the Badlands.  
Ella-Rae Smith plays Nix, a teenager whom Pilgrim loves like his own child. He uses her dark abilities to enforce his will.  
RECURRING GUEST STARS:
Dean-Charles Chapman plays Castor, a teenager with dark abilities whom Pilgrim loves like his own child. He uses his dark abilities to enforce his will.
Lewis Tan plays Gaius Chau, who was imprisoned by his older sister, Baron Chau, for liberating her cog slaves. Gaius becomes a reluctant player in his sister's war against The Widow.
Tags:
AMC
,
Babou Ceesay
,
Dean-Charles Chapman
,
Ella-Rae Smith
,
Into the Badlands
,
Lewis Tan
,
Sherman Augustus