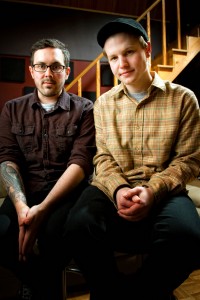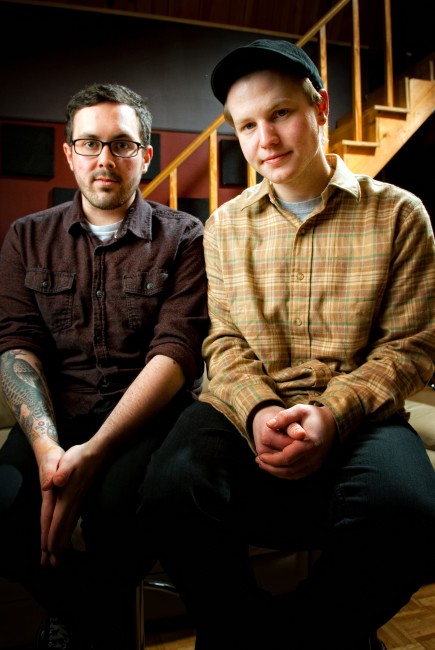 Misser, the new project from Transit's Tim Landers and This Time Next Year's Brad Wiseman, have been making waves in the world of pop punk with the release of their debut album Every Day I Tell Myself I'm Going To Be A Better Person. We caught up with Landers to talk about the album, how he balances being in two bands, and more.
What is it about the phrase "every day I tell myself I'm going to be a better person" that you feel captures the album as a whole?
It was sort of a random, overly caffeinated idea I had one morning when talking to Brad. A lot of the Misser songs are just venting about inner and outer problems. I feel like everyone is always trying to change little things about themselves. Every day I wake up and I'm like, "I'm going to do this better." It never really makes a difference. Actions speak louder than words – especially ones that you're just telling yourself.
What's the story behind the album cover?
It's a photo our friend Mitch took this spring. The font is my handwriting.
You rerecorded two of the songs from your debut EP for this album – "Just Say It" and "She Didn't Turn Out To Be That Cool." What made you decide to redo them and what do you think you brought to the songs this time around?
We never got to really release those songs, except for on the internet – so we wanted to give them another shot at life.
What was the writing process like with one of you in Boston and the other in California?
Lots of GarageBand sending back demos and forth. Good times.
How do you approach songwriting differently with Misser than with Transit?
It's a total different approach for me. When I write songs, I know from the start when one is going to be for Transit or one is going to be for Misser.
With two bands to write for, what are some of the things you do to keep your creativity flowing?
Drink coffee.
What are your favourite bands on the other's record label?
Fairweather, Bane, and Ghost Thrower.
You guys just played your first two shows as a band. How did they go? What was the crowd's response like?
One was in MA and one was on Long Island. We had some friends fill in on the rest of the instruments. It was amazing – couldn't have asked for a better experience.
You guys are headed to the UK later this month for the Slam Dunk Festival. What are you looking forward to most about heading across the pond and the festival itself?
Playing more shows as Misser.
Any plans for full tours in the future or will Misser stay mostly a studio project?
The sky is the limit!
Tags:
Misser
,
This Time Next Year
,
Transit