This hasn't been the happiest of times. We're worried for our fathers and grandfathers, our rock heroes seem far too ready to depart this realm, and our politicians seem to be waging gang warfare. We're seeking the light, the illumination of positive vibes, healing thoughts, and unshakeable integrity. How about we rise up, singing our own anthems; loud, soft, unrelenting, kind, we make the change…this is the Inbox Jukebox:
Ray Hodge – "I Am King"
Ray Hodge is as powerful as his music, and his music will move you. There is a depth of soul in his singular combination of voice and lyric—soul and rock—that we're absolutely certain reaches back through time (possibly crossing dimensions). No wonder the television series Queen Sugar (led by another starchild, music supervisor Meshell Ndegeocello) picked up his track "I Am King" for their most recent episode. We should all follow their example and pick up the entire Braveheart EP. When you listen to Ray you are transported—reality and mysticism converge and you realize we are more than the moment or the flesh: WE are king.
—
Separations – "Exist"
We needed "Exist" from Separations today. The song, from their new release, Bloom, seems to shout "what the fuck is going on?" It definitely questions the nature of existence with a relentlessly heavy sound, but in the end Separations tells us to hold on because you can choose to see the beauty of this world, you can choose to do more than "Exist".
—
M1LDL1FE – "How You Forget"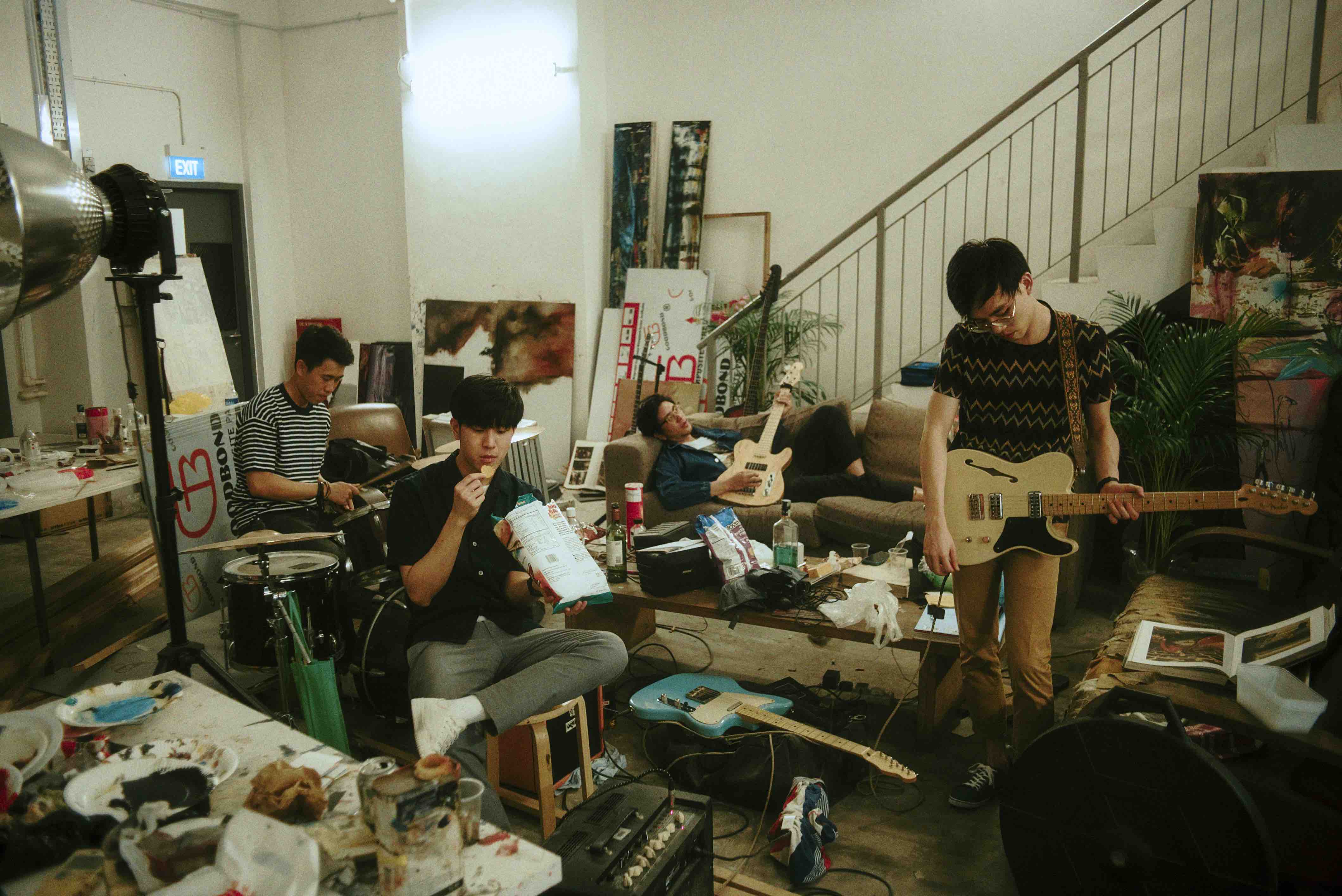 M1LDL1FE picks up the existential theme of today's jukebox and flows with it. "How You Forget" is 80s R&B turned into a modern indie-rock-groove. The melody may be on permanent chill but the lyrics challenge us not to forget who we are. Ain't it funny how we won't be forgetting M1LDL1FE any time soon?
—
Jonny Lang – "Bitter End"
Jonny Lang's "Bitter End" might be the beginning of a new crush for us. He wails on it with a voice full of smoke and passion that could be a stripped down Fall Out Boy song—and that works for us. Go, Jonny, go 'cause your bitter proves that jonny b. goode.
—
The King's Parade – "Mother Tongue"
Got damn, The King's Parade has the feels. They get all up into your soul with their cocktail of neo-blues and indie-rock—so much so that their sound is being called alt-soul. We don't care what you call "Mother Tongue" as long as you hit play and let your hips sway while you tap out the beat, eye that certain someone for a slow burning dance, and take it 'round and 'round.
—
The Tambo Rays – "Get It Right Now"
It's time to get lifted—musically speaking. We're she-bopping all over the studio right now (like Cyndi Lauper has been reborn to pop-punk parents) while The Tambo Rays sing "Get It Right Now". Don't make us or them repeat ourselves un nah nah nuh nah nah…on second thought you should definitely put them on repeat…right now!
—
Awake at Last – "Purgatorium"
Awake At Last had us at the intro of "Purgatorium". How can we resist a theatrical tune that's a little bit heavy and a whole lot Panic!, while telling a story about skirting the brink of hell? We couldn't resist. That's the wicked seduction of it all. Like Awake At Last says in the song, "Burn the page and let the prologue begin…"
—
Anjulie – "Dream Again"
We don't mean to be all obvious but Anjulie's latest single is dreamy. In "Dream Again" she tells us not to "give up on us" while rocking us slowly with a harpsichord influenced indie-rock lullaby. Anjulie's lilting voice sounds like safe shelter in stormy days—so, yeah, if you wanna know when will we "Dream Again", now seems like the right time and the right theme song.
Tags:
Anjulie
,
awake at last
,
inbox jukebox
,
Jonny Lang
,
M1LDL1FE
,
new music
,
Ray Hodge
,
Separations
,
The King's Parade
,
The Tambo Rays