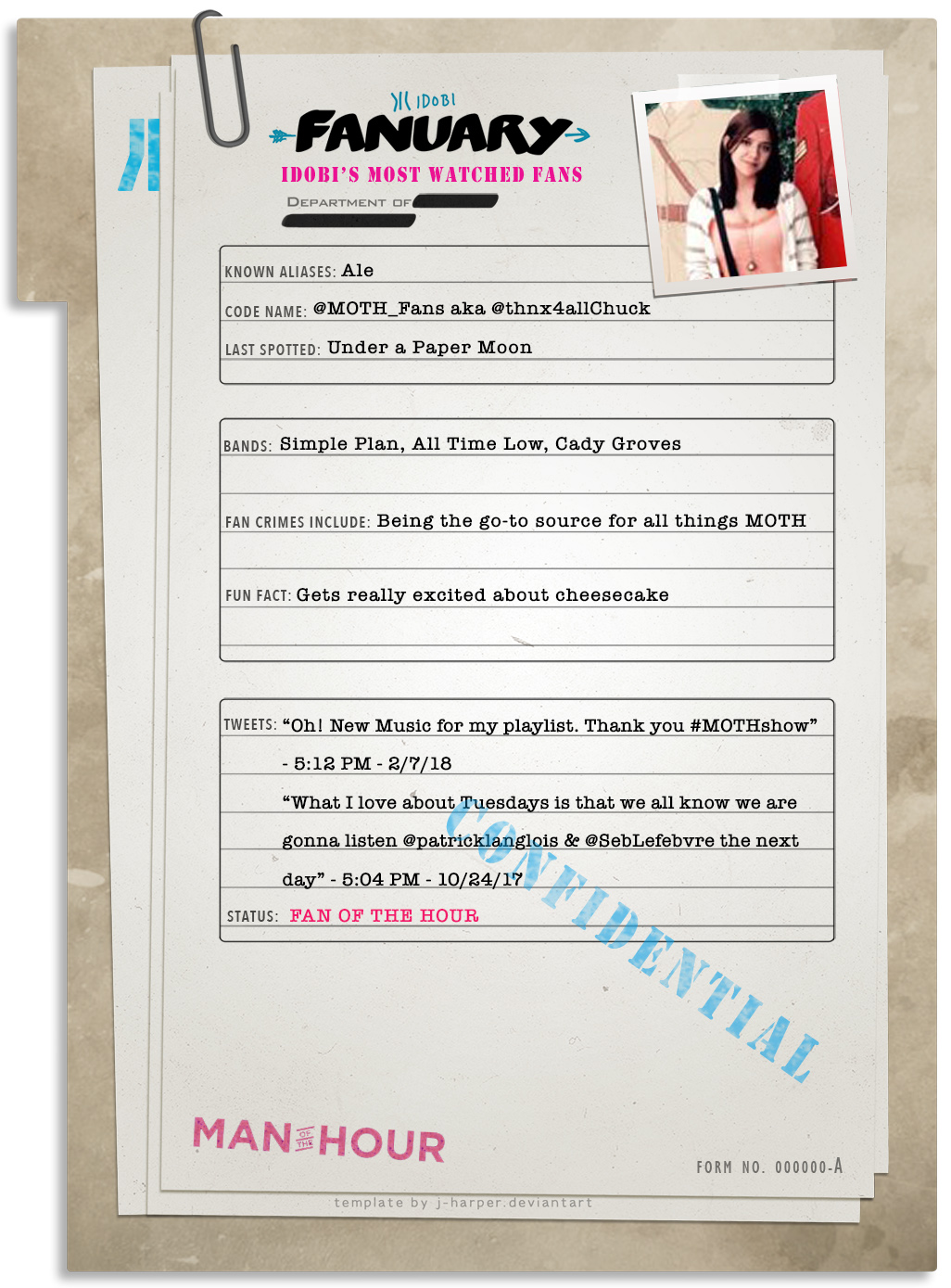 Template Credit
Man of the Hour airs every Wednesday at 8pm ET on idobi Radio.
Join Ale and tune in!
—
WE'RE CELEBRATING OUR FANS FOR THE REST OF THE MONTH FOR #FANUARY! JOIN THE LUV ON TWITTER, AND KEEP AN EYE OUT FOR MORE IDOBI FAN FILES SHOUTING OUT OUR TOP IDOBI SHOW FANS!
Tags:
Fan Files
,
Fanuary
,
Man of the Hour
,
MOTH