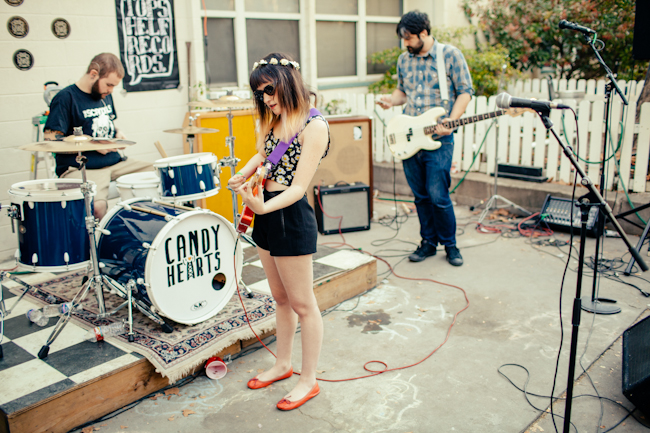 What's more  infectious  than pop punk guitar riffs, 90s  angst, and catchy melodies? Add a female lead singer, and you've just fallen in love with Candy Hearts. We caught this band play by accident at the Topshelf Showcase, and we are sure glad we did. Isn't that what SXSW is all about?
This quad pop-punk  assault  are starting to break big, as they've teamed  up with New Found Glory's Chad Gilbert, who served as producer on their latest EP The Best Ways to Disappear. They're keeping busy all year long with a massive US tour featuring suppourting acts Pentimento, Allison Weiss, and What's Eating Gilbert. It won't be long before Candy Hearts are filing venues twice the size of what they're  currently  playing.
Energy, up-tempo chords, and  irresistible  lyrics make Candy Hearts not only one of our favorite bands we had the pleasure of stumbling upon at SXSW, but they're also a band that are going to be on our 2013 radar. We predict nothing but success for this breath of fresh air.