idobi Radio Welcomes The Dangerous Darrin Show!
Hosted by Darrin Pfeiffer of Goldfinger, Tuesdays at 7p ET
By Eddie Barella | September 18, 2015 at 1:11 PM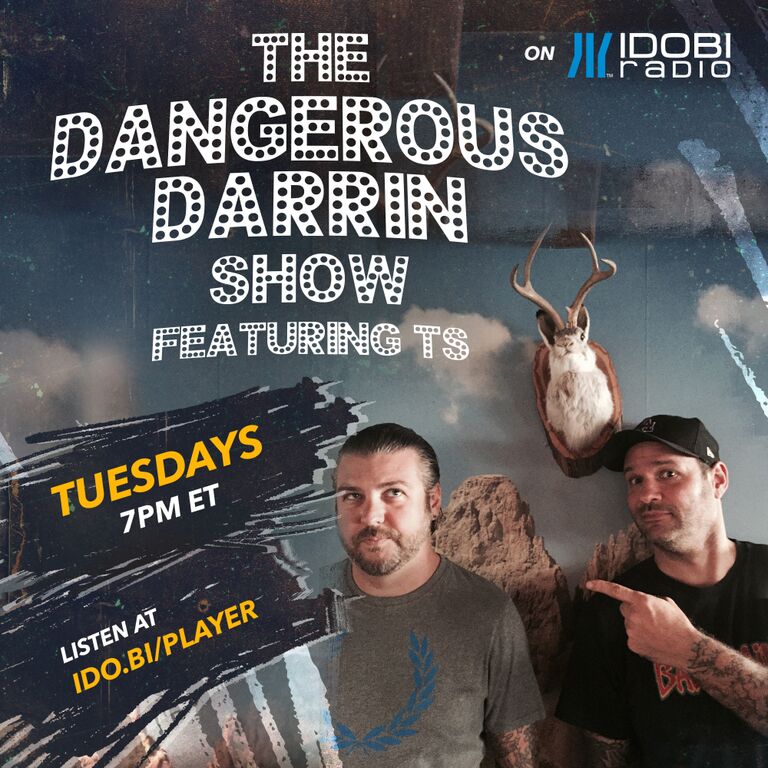 Alright, folks. It's time to butter up those ear buds because world-famous musician, record producer, and Goldfinger drummer, Darrin Pfeiffer, is joining idobi Radio! Tune in each and every Taco Tuesday at 7pm ET / 4pm PT for The Dangerous Darrin Show (featuring TS).
Darrin and his co-host TS will interview all of your favorite musicians and athletes. They'll also breakdown everything from pop-culture, to sports, to politics, and social issues. And of course, lots of music discussion.
Tuesdays will never be the same, as you enjoy a tasty taco and the even more delicious Darrin Pfeiffer. Now, let's listen to classic Goldfinger as we impatiently wait for Tuesday.