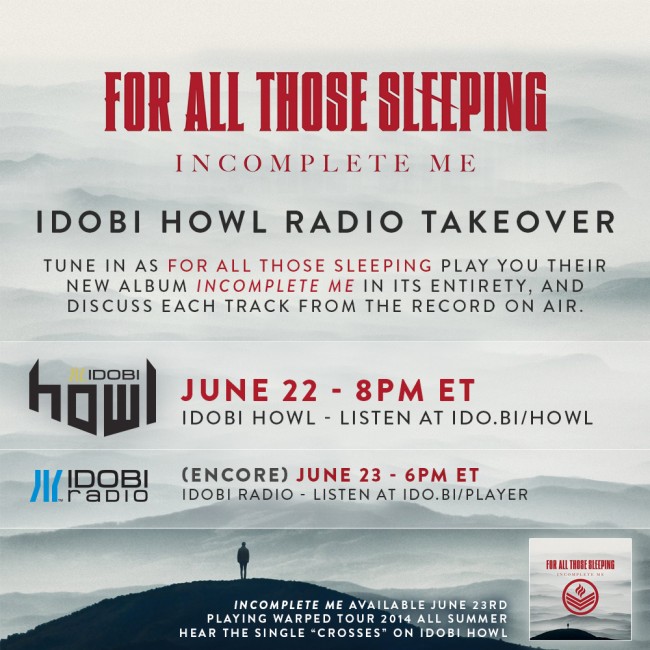 Tune in as For All Those Sleeping play you their new album, Incomplete Me, in its entirety and discuss each track from the record on air.
Listen to idobi Howl on Sunday, June 22nd, at 8pm ET to hear the takeover.
In case you miss the first airing, you can catch the encore on idobi Radio on Monday, June 23rd at 6pm ET.
Be sure to pick up For All Those Sleeping's new record on release day which is also June 23rd. You can pre-order the record on MerchNow or iTunes.
Tags:
for all those sleeping