Napalm Death retains top status this week but Sylosis' Victims And Pawns debuts in second place. They survived an RV accident to release this album but it's so solid it doesn't need extra points for valiant effort.
Look for more from Sweden's Raised Fist. From The North is Epitaph Records' first major contribution to Howl in 2015 and  the band's first release in over five years.
Lord Dying returns to the featured playlist after  "A Wound Outside Of Time" spent most of December 2014 among Howl's top tracks.
Emmure released a new video for "A Gift A Curse" this week. It features a stargate made of tar, like an inter-dimensional portal to the Gulf of Mexico.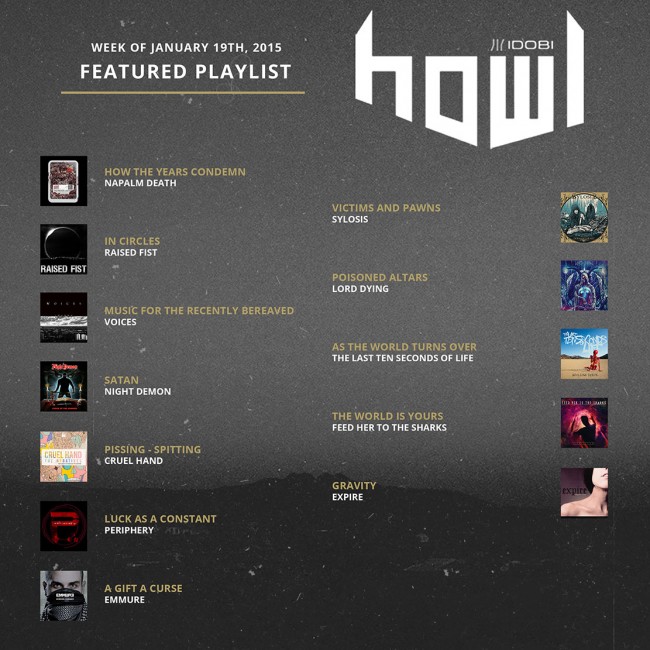 Tags:
Cruel Hand
,
emmure
,
Expire
,
Feed Her To The Sharks
,
Lord Dying
,
NAPALM DEATH
,
NIGHT DEMON
,
periphery
,
Raised Fist
,
Sylosis
,
The Last Ten Seconds of Life
,
Voices