The first round of new releases in 2015 is  a refreshing shower on our parched holiday playlist. Also, we have a neat little graphic now.
Napalm Death debuts in first. It would be hard to see their name behind most of the others on this list but Apex Predator – Easy Meat  serves shredded metal carnitas for your ear tortillas. Tofu carnitas, of course,  courtesy of Chef Barney Greenway. The Last Ten Seconds of Life, Feed Her To The Sharks, Night Demon and Monument were also new to your featured playlist this  week.
Slipknot and The Ghost Inside were on the Howl Top 12 of 2014, you heard them throughout December. We caught onto Caligula's Horse late in 2014 but they hung out on our playlist couch most of December as well.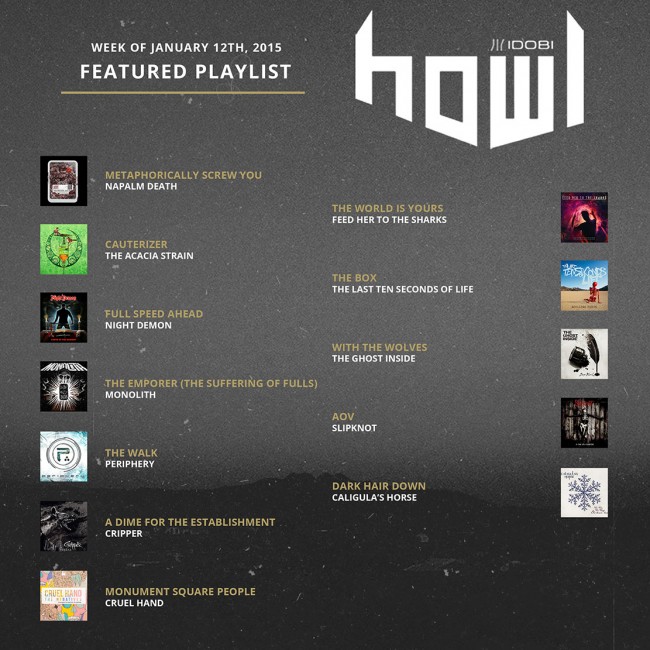 Tags:
Caligula's Horse
,
Cripper
,
Cruel Hand
,
Feed Her To The Sharks
,
Monolith
,
NAPALM DEATH
,
NIGHT DEMON
,
periphery
,
slipknot
,
The Acacia Strain
,
the ghost inside
,
The Last Ten Seconds of Life