Rotting Out lands a top berth on Howl's featured tracks this week, possibly with the help of hardcore's most charming smile and sheer intimidation.  More of what we're talking about in the video for "Born".
Stick To Your Guns returns to the spotlight with the release of Disobedient which has a cameo from the aforementioned friendly, muscular Walter of Rotting Out. We hope two mentions in one review will keep us safe from that gentleman.
Ensiferum, 36 Crazyfists and Dr. Living Dead! debut both on Howl and among our features. If you think you know what Dr. Living Dead! sounds like based on their name and album cover below then you are probably wrong… unless you were thinking of Suicidal Tendencies.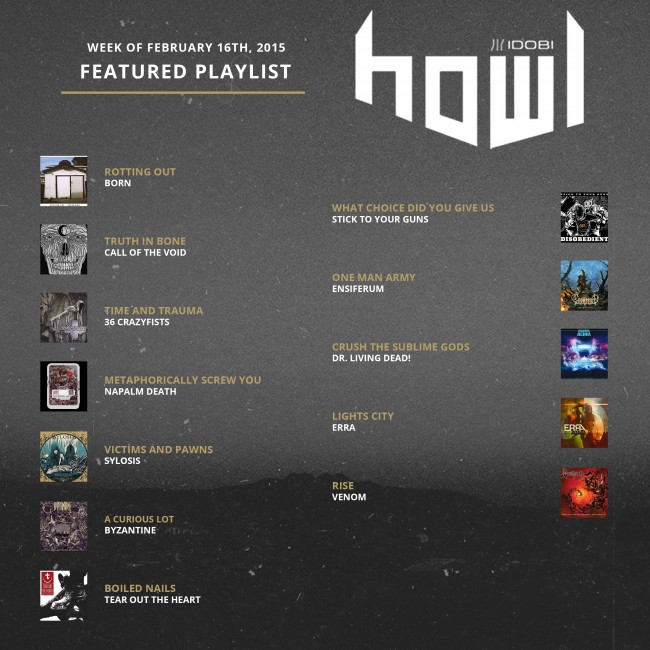 Tags:
36 Crazyfists
,
Byzantine
,
Call of the void
,
Dr. Living Dead!
,
Ensiferum
,
Erra
,
NAPALM DEATH
,
Rotting Out
,
stick to your guns
,
Sylosis
,
Tear Out The Heart
,
Venom